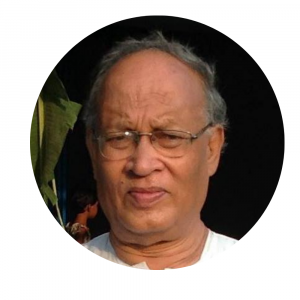 ROBIN GHOSH
( FORMER CHIEF ECONOMIST, BENGAL CHAMBER OF COMMERCE AND INDUSTRIES)
KOLKATA, 11 JULY 2022
Before you take your baby steps to start a business. it will be prudent enough  to take a stock of the world we live in. If you look back you will find the world has changed. Dramatic changes are happening every moment. Changes are taking place at bullet speed requiring monumental adjustments.
We are at a loss to understand what the heck we do with our life ?
Doing business is secondary. First, we need wisdom on how to live a meaningful life !
We now live in a complex world, a multipolar world. A world grappling with manifold issues of technology, climate change, demographics, skewed distribution of income. Surviving in this every minute changing world is not easy. Flourishing is still difficult. Winning is a distant dream. So what do we do ? Coolly reflect. Observe. Analyse. Once you do that you will find the gold harvest. Large honeycomb of opportunities. All is well .
But, you need to change. Change your mindset.Change your mental model. Be adaptive.You have to swim and adapt to a fast changing, complex, volatile and risky world.
Let us once again revisit the change. Winds of change are blowing everywhere , education , food habits, lifestyle, concept of success and happiness.
In short, there is a paradigm shift . Workplace is changing, work methods are changing. New concept of a job is evolving. No permanent job, only projects.
So how do you anchor yourself in this fast flowing world? Simply adapt. Develop a new mindset, learn new skills, design new strategies.
If you decide not to drift, if you decide to get into business , be ready for a conditioning exercise. Learn meta skills like learning agility, entrepreneurship, soft skills and leadership.