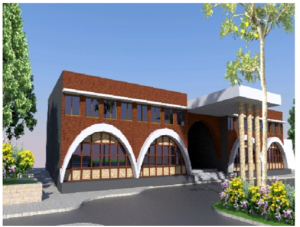 TTT NEWS NETWORK
KOLKATA, 27 AUGUST 2023:
Prime Minister,  Narendra Modi had laid the foundation stone for redevelopment of 508 railway stations across the country under Amrit Bharat Stations Scheme through video conferencing on 6th August, 2023. As a part of this scheme, the Prime Minister also laid the foundation stone for redevelopment of 37 Railway stations in West Bengal of which 21 stations are in Eastern Railway which will bring about a major transformation in Railway stations of West Bengal.
The scheme mainly aims at preparing master plans of railway stations and implementing those in phases to enhance facilities including and beyond the minimum essential amenities. It also aims or the creation of roof plazas and city centres at stations. Apart from introduction of new amenities, the scheme's target is to upgrade and replace existing facilities.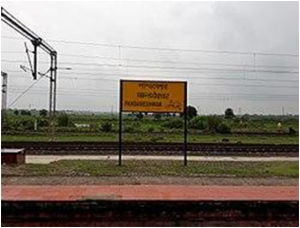 The scheme aims at relocating existing station buildings in a cost-efficient manner so that the space is released for higher priority passenger-related activities and so that future development may be carried out smoothly.
Pandabeswar Railway station is also proposed to be modernised under this scheme and would include improved station approaches to ensure smooth access by widening roads, removal of unwanted structures, properly designed signage's, dedicated pedestrian pathways, well-planned parking areas, and improved lighting among others. Elements of landscaping, green patches and local art and culture is also planned to be used to create a pleasant experience for the station users. Facilities planned under Amrit Bharat Station Scheme at a cost of Rs. 21 Crores for Pandabeswar Railway Station are as below:-
• Construction of new station building on south side.
• Improvement to traffic circulation and beautification of circulating area.
• Improvement to facade including its lighting.
• Improvement to interiors, waiting halls, ticket counters etc.
• Improvement to toilets.
• Provision of good quality durable furniture.
• Provision of 02 nos. Of lifts.
• Provision of standard signage's for better accessibility.
• Provision of 12 m wide foot over bridge connecting the north & south side areas thereby fulfilling the long-pending demand of the users.
With this significant step towards progress and better infrastructure, passengers, passenger associations, localities are very optimistic that this brilliant move of Central Government will create comfortable and convenient spaces for travellers, making their journeys more enjoyable and hassle-free.