BY TTT NEWS NETWORK
KOLKATA, 25 JANUARY 2023
This year the republic day falls on Thursday and if people take leave on Friday also, then it's a long weekend and the travellers of West Bengal are going every where.
Talking to The Travel and Tourism Times, Mr. Anil Punjabi, Chairman ( East) of Travel Agents Federation of India (TAFI) has informed that in local the places such as Mandarmani, Raichak, Vedic Village and off course Darjeeling have a very high demand.
" For short international tours travellers are preferring the destinations such as Bangkok, Vietnam and Bali. Singapore Cruise also have been very popular in this year's republic day long weekend," said Mr. Anil Punjabi.
Mr. Anil Punjabi further added that in domestic destinations Kashmir has the most  demand , followed by Goa, Rajasthan,  Vaishno Devi, Nainital and New Delhi.
 Dr. Ahsun Ul Haq, officer in charge of Jammu and Kashmir Tourism Office in Kolkata has informed that places like Sri Nagar, Gulmarg, Somemarg and Pahalgaon are having huge demand ffrom tourists from Bengal at present.
 This year everything will be opened and various activities are taking places as add ons for the tourists at tourism hotspots in Kashmir, Dr. Ahsan Ul Haq further added.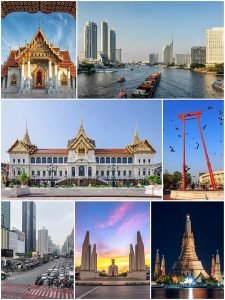 The second national skysnow championship are being held at Gulmarg. Ice climning is an extreme adventure sport and is being done to promote adventure tourism in Jammu and Kashmir.
Mr. Hinglaj Dan Ratnoo, Officer in charge of Rajasthan Tourism Office in Kolkata said that most of the tourists from the state are going to three destinations-  pink city of Jaipur, desert hotspot  Jaisalmer and the abode of Royal Bengal Tiger's – Ranathambore.
" For those travellers who have seven  to eight  days of holiday packages, they are also visiting the places like Jodhpur, Bikaneer, Bharatpur and Udaipur during the transit period of their journeys," Mr. Hinglaj Dan Ratnoo added.

Infact,  Jammu and Kashmir and Rajasthan have always remained   the most favourite places for tourists from Bengal, says Mr. Manav Soni, chairman ( East) of Travel Agents Association of India (TAAI).
 "Besides the domestic destinations, the international destinations like  Vietnam, Thailand, Malaysia and Singapore also drawing huge crowds with cruise  tourism gradually becoming very much popular amongst the tourists of the state," added Mr. Manav Soni.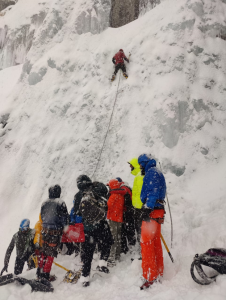 Hotels, guest houses and resorts of the state government and the private companies are almost booked in the state from north bengal to south bengal.
Airlines, hotels, travel agents, all  have come up with several offers to further woo the tourists in this long republic day holiday weekend.
On National Tourism Day, I invite you all to visit Jammu Kashmir and experience the great scenery & serenity, rich culture & traditions and warm hospitality. pic.twitter.com/ooqepODttF

— Office of LG J&K (@OfficeOfLGJandK) January 25, 2023