(Ready to book and personalized Domestic & International holidays starting at Rs. 12,549.00* for 4 Days, Unique experiences, outdoor adventure, wellness and spa- cations; also spiritual getaways Buy One Get One – Companion Free across select India & International holidays)
BY TTT NEWS NETWORK
MUMBAI, 24 JANUARY 2023:
With Republic Day falling on a Thursday, the second last week of January offers an ideal opportunity for an exciting extended weekend getaway. There has been a  brisk demand of over 25% from families, young professionals/millennials and couples. To capitalise on this opportunity, Thomas Cook India, India's leading omnichannel travel services company and its Group
Company, SOTC Travel, have introduced a range of exciting holidays with special offers across domestic and international destinations starting at Rs. 12,549.00* for 4 days.
Thomas Cook and SOTC's consumer data reveals growing demand for short holidays/mini-cations – with 63% of respondents displaying a keen interest in the upcoming Republic Day long weekend. Over 70% of the respondents indicated a preference for domestic locales, while 30% were open to short- haul international options.

To tap into the extended weekend demand Thomas Cook India and SOTC have launched an exciting holiday range to favourite Indian locales including Kashmir, Himachal Pradesh, Uttarakhand, Kerala, Uttar Pradesh, Rajasthan and the North East; also beach destinations like Goa and Andamans.
Closer-to-home and easy visa destinations like South East Asia's Singapore, Malaysia, Thailand and Indonesia; also Dubai, Abu Dhabi, Maldives and Mauritius are in demand for this extended weekend.
Thomas Cook and SOTC's extended weekend holidays include a range of ready-to-book and personalised experiences: outdoor and adventure, including safaris, biking, hiking/trekking, camping, river rafting and paragliding; lunch in the midst of an apple orchard and stays in coffee plantations/tea estates; visiting nearby locales, spa-wellness getaways and cruise holidays; also spiritual tours.
Additionally, cultural experiences such as Odisha's Konark Eco Retreat, Varanasi Tent City, Jal Mahotsav in Madhya Pradesh and Rann Utsav in Gujarat.
Mr. Rajeev Kale, President & Country Head – Holidays, MICE, Visa, Thomas Cook (India) Limited said, "With Republic Day falling on Thursday, customers are offered a great opportunity of an extended weekend getaway! To help our customers plan a memorable holiday, we have launched an exciting range of tours across domestic and closer-to-home destinations with an attractive offer like Buy One Get One Free –  ompanion offers across select India and international destinations. Customers can select from our array of options: safari-outdoor-adventure, wellness getaways, cruises and plenty more. Additionally, our unique omni channel network offers customers the convenience of selecting their preferred mode of contacting us: via our holiday apps, virtual holiday store, portal, call centre or extensive retail outlets pan India."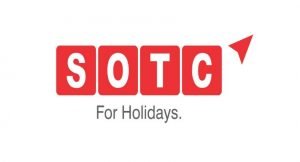 Mr. Daniel D'souza President & Country Head – Holidays, SOTC Travel Limited said, "Public holidays that are closer to the weekend can be utilised for an exciting holiday getaway. For this upcoming long weekend of Republic Day, we are seeing a 25% increase in travel demand from various segments including families; millennials/young professionals and couples to explore both domestic and international locales. Our long weekend getaways include unique experiences at attractive price points to a range of favourite destinations including Kashmir, Himachal Pradesh, Uttarakhand, Kerala, Uttar Pradesh, Rajasthan, Goa, Andamans and the North East; South East Asia's Singapore, Malaysia, Thailand and Indonesia; also Dubai, Abu Dhabi, Maldives and Mauritius."