BY TTT NEWS NETWORK
KOLKATA, 26 FEBRUARY 2023:
The new greenfield highway project connecting the North Bengal  with South Bengal will act as a game changer, claimed chief minister Mamata Banerjee.
The West Bengal Chief Minister Mamata Banerjee said that her government has approved a new Rs.3200 crores highways project which will connect the North Bengal with South Bengal.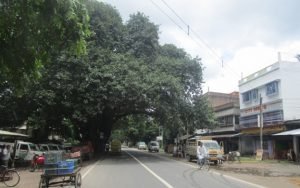 The highways will pass through Daspur in West Midnapore, Jairambati, Kamarpukur, Natungram in Burdwan East, Moregram and connect it with North Bengal.
In South Bengal the people of Bankura, East Burdwan and West Midnapore will get benefitted with this new sate highways project.
( Jairambati Kamarpukur)
Even the new highways will pass through the pilgrimage  places and tourism hot spots in the stae in both South and North Bengal and will boost tourism.
Tourism has been a major thrust area of the West Bengal government and many new projects are coming up.
The state has beaches, forests, hills, pilgrimage centres and many more things to attract the tourists. The state tourism department is also  working on several projects to boost tourism throughout the state.
(WOODEN DOLLS OF NATUNGRAM)
At this juncture a better road connectivity between the North and South Bengal means that it will further give a boost in the tourism sector.
Malls, resorts, eco tourism, hotels, adventure sports, temples  etc are also coming up in the coming months. The air connectivity has also improved in the state with flight operations starting from Cooch Behar airport.