BY  DEBASHREE CHAKRABORTY
KOLKATA, 9 MARCH 2023:
To improve commuting experience on National Highways, National Highways Authority of India (NHAI) will develop Wayside Amenities (WSA) at more than 600 locations on National Highways and Expressways by FY 2024-25. Wayside Amenities will be developed every 40-60 km of current and upcoming National Highways and Expressways.
The amenities will include numerous facilities for passengers such as Fuel Station, Electric Charging Facilities, Food Court, Retail Shops, Bank ATM, Children Play Area, Medical Clinic, Childcare room, Toilets with shower facility, Vehicle repair facility, Driver Dormitory, Village Hatt for promotion of local handicrafts etc.
NHAI has already awarded 160 wayside amenities for development, out of about 150 have been awarded in last two years. Another 150 wayside amenities are planned to be awarded in the next financial year, which includes Greenfield corridors like Amritsar-Bathinda – Jamnagar Corridor, Delhi – Mumbai Expressway and Delhi-Amritsar-Katra Expressway.  At present, 75 Wayside Amenities sites across multiple Brownfield and Greenfield Corridors are open for bidding at www.etenders.gov.in  These sites are spread across eight states which include 27 in Rajasthan, 18 in Madhya Pradesh, 9 in Jammu and Kashmir, 3 in Himachal Pradesh.
These wayside amenities will not only go a long way in making highway travel more convenient for commuters but will also provide adequate facilities for rest and refreshment to Highway users.
"My Ministry has decided to provide wayside amenities at every 50 km of length of National Highways, which will be developed through private participation. NHAI is going to award more than 600 prime sites for Wayside Amenity development in next four years. I very warmly call upon investors, developers, restaurateur and amenity operators to join hands with NHAI in this nation building initiative," says Mr. Nitin Gadkari, union minister of road transport and highways.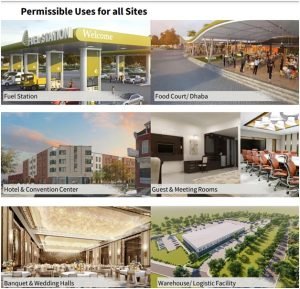 "All upcoming wayside amenities would include "Village Haat/ Bazaar" which will offer, area specific handicrafts and handlooms by local artisans besides local food and fruits. All in all, the development of these sites will bring economic development to the villages along the highways," says Gen(retd). V.K.Singh union minister of state for road transport and highways.
"For us, providing modern, world class wayside amenities to crores of travellers everyday, is of top priority. We want our highway users to travel safely and arrive at their destinations with ample rest opportunities on the way" "This initiative would also go a long way in providing employment to local youth, especially farmers in all corners of our country. All the amenities will have haat/stalls where farmers can sell their local produce," says Mr. Giridhar Aramane, union secretary of road transport and highways.
"The wayside amenities will provide rest and refreshment for highway commuters during their journey. There would be restaurant, food court, dhaba, fuel station, minor repair shop, 24X7 medical clinic, clean & hygienic rest rooms for passengers, dormitories for drivers, kiosks for sale of miscellaneous sundry items, electric charging stations, along with parking for cars, buses and trucks at these sites," says Dr. Sukhbir Singh Sandhu, chairman of NHAI.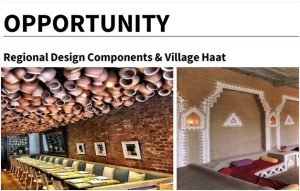 As a part of its endeavour to provide world class infrastructure and related services for the highway network, NHAI (National Highway Authority of India) intends to develop commercial spaces, logistic parks, traveller facilities such as wayside amenities (WSA) etc. at properties owned by NHAI.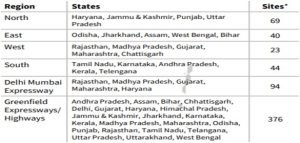 The proposed over 600 WSA will spread over 3000 hectares of land upon 22 states of India.