BY TTT NEWS NETWORK
KOLKATA, 22 FEBRUARY 2023:
The 23rd World Travel & Tourism Council  (WTTC) Global Summit will take place in Kigali, Rwanda, 1st  to  3rd November 2023 and we are delighted to share the dates with you, said Julia Simpson, President and CEO of WTTC.
Rawanda is also known as the land of the thousand hills.
WTTC's annual Global Summit is the most influential Travel & Tourism event on the calendar, and this year, industry leaders will once again gather with key government representatives to continue aligning efforts to support the sector's recovery and move beyond to a safer, more resilient, inclusive, and sustainable future.
More information will follow on how to register for this hybrid event, but for now just add WTTC's industry leading event to your diary – you won't want to miss it, she said.
WTTC has also released an exclusive one minutes and thirty seconds video clip of the incredible destination.


The 22 nd Global Summit of WTTC took place at Riyadh in Saudi Arabia last year .
For over 30 years,  the work of WTTC  has been fundamental in creating change and raising the awareness of Travel & Tourism's value, not just as one of the world's largest economic sectors, but also to the many communities and travellers enriched through their experiences. Our goal is for the Travel & Tourism sector to be seamless, secure, safe, inclusive, and sustainable whilst working to a greater public/private sector collaboration.
Rwanda is the fifth most densely populated country in the world and largest city is capital Kigali.
TOURISM:
Rwanda's stunning scenery and warm, friendly people offer unique experiences in one of the most remarkable countries in the world. It is blessed with extraordinary biodiversity, with incredible wildlife living throughout its volcanoes, montane rainforest and sweeping plains.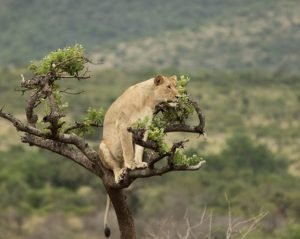 Travellers come from far and wide to catch a glimpse of the magnificent gorillas, yet there is so much more to see and experience.
Responsible Tourism-
As guardians of many iconic species, Rwanda is committed to safeguarding their existence within the four National Parks.
The country is  constantly working to ensure that they  can live in sustainable harmony with their environment, with a clean and green mindset.  The country banned plastic bags in 2008, and the lands are possibly the cleanest in Africa thanks to efforts throughout every community.
Ten percent of the income derived from gorilla, safari and other tourist permits, as well as park fees, is spent in partnership with local communities to change lives for the better.