BY TTT NEWS NETWORK
KOLKATA, 24 FEBRUARY 2023:
Gopal Maidan in Bistupur in Jamshedpur  is set to host the two days second edition  of the Tata Steel Classic  Vintage Car and Bike rally  from tomorrow.
About eighty vehicles have confirmed their participation including an 1926 edition  of Austin 7 car in its second edition already.
To commemorate the Founder's Day Celebrations Tata Steel has started the Classic and  Vintasage Car and Bike Rally in 2022 at the iconic Gopal Maidan in an effort to conserve and nurture India's sports, art and culture.
Every year the event is getting popular and this year the show of 25 and 26 Febraury at this steel city of Jharkhand is expected to be even grandeur.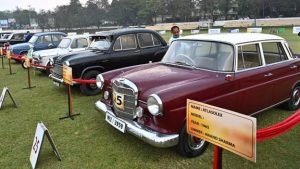 The vehicles will be kept for display on 25 February at Gopal Maidan and the Vintage Car and Bike rally will be flagged off on Sunday by Mr. T.V.Narendran, chief executive officer and managing director of Tata Steel.
While oldest is the baby Austin of 1926 edition, the youngest is the 1983 edition of Fiat.
Vintage Vehicle owners of Jamshedpur, Ranchi, Chaibasa, Kolkata,Barajamda, Keonjhar from the states of Jharkhand, West Bengal and Odisha are going to participate.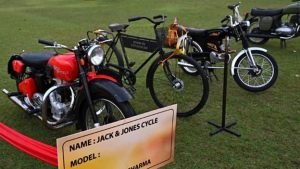 More than 40 vehicles have participated in the first edition on the occasssion of the  183 rd founder days celebration of  Tata Steel, it's founder , Jamsetji Nusserwanji Tata.