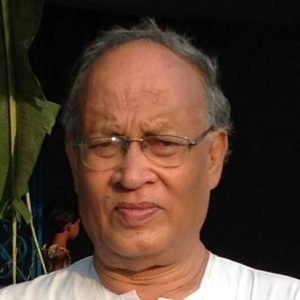 BY ROBIN GHOSH
(FORMER CHIEF ECONOMIST, BENGAL CHAMBER OF COMMERCE AND INDUSTRY)
KOLKATA, 22 DECEMBER 2022
You are a startup. You have identified a good project. You have
excellent human resources. But you are unable to drive the business.
You are unable to hit projected business goals.
There could be many reasons but main reason is :
Absence of innovation driven entrepreneurship.
To drive and build a sustainable business startups must understand core values of business : the 3 Is are  Innovation, Integrity and Inclusiveness.
1.Innovation: Lord Brahma
2.Integrity: Lord Vishnu
3 .Inclusiveness: Lord Shiva
Today, the   coordinates of business are clear.
1. Create wealth for socioeconomic sustainable development of the country
2. Engage in developing an ecosystem for innovation driven entrepreneurship
When we are talking about  sustainable development we must follow 17 SDGs and ESG.
SDG refers to Sustainable Development Goals.
ESG refers to Environment, Social and Governance.
What are 17 Sustainable Development  Goals.( see Google)
What is ESG ? (see Google)
You have now defined the boundary of business . You have to now define the forward steps.
Forward steps would be:
1. Creating an enabling environment with digital  logistics and access
to the target market.
2. Building  Competitive capacity.
3. Networking with national and global markets.
Startups have to constantly reinvent their business model to be in sync with changing  supply side economics and changing demand side pulls and pushes.
Business is a flow and not a stock. It is a combination of Brahma, Bishnu and Shiva. It is a trinity.