BY TTT NEWS NETWORK
KOLKATA, 9 JANUARY 2023
The chairman of Tata Sons, Natarajan Chandrasekeran breaks his silence after 44 days of the peeing incident inside an Air India flight and condemned the incident and has assured that in future such incidents will not recur.
In a written statement issued to the media on 8 January 2023, Natarajan  Chandrasekeran, Chairman of the Tata Sons said, "the incident on Air India flight AI102 on November 26th, 2022, has been a matter of personal anguish to me and my colleagues at Air India. Air India's response should have been much swifter. We fell short of addressing this situation the way it should have been. The Tata Group and Air India stand by the safety and well-being of our passengers and crew with full conviction. We will review and repair every process to prevent or address any incidents of such unruly nature."
Cambell Wilson, the CEO of Air India has also apologised to the elderly lady and her family and said that already  a pilot and four cabin crew have been derostered. Also the airline is reviewing its policy in allowing service and consumption of alcohol inside the flight.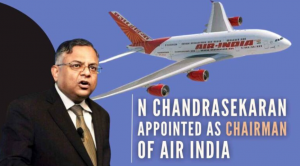 The airline regulatory authority Director General of Civil Aviations (DGCA) has taken a serious note of the incident and termed the attitude of Maharaja as 'unprofessional' and 'led to a systemic failure', in the New York- New Delhi flight.
The 72 year old  elderly woman had  sent a letter to Chandrasekaran narrating her  harrowing experiences inside the flight on that day.
Delhi Police has already arrested the concerned passenger from Delhi after his office also sacked him from the  service.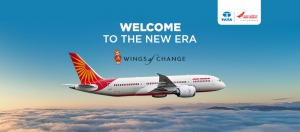 Anil Punjabi, Chairman ( East) of Travel Agents Federation of India (TAFI) also condemning the incident said that both the airlines and DGCA should take stern actions against such rogue passengers to ensure safety of other peace loving fellow passengers inside the flights.
" Expectations are high on Air India these days after being taken over by the Tata Group and we expect a more  professional attitude and even better performances  from the Maharaja,"he added.
ABOUT-
Air India is the largest international carrier out of India with an 18.6% market share. Over 60 international destinations are served by Air India across four continents. The airline became the 27th member of Star Alliance on 11 July 2014. The airline was founded by J. R. D. Tata.
Air India is the flag carrier airline of India, headquartered at New Delhi. It is owned by Talace Private Limited, a Special-Purpose Vehicle of Tata Sons, after Air India Limited's former owner, the Government of India, completed the sale.