BY TTT NEWS NETWORK
KOLKATA, 10 JANUARY 2023
Indigo, India's most preferred and leading domestic airline has announced that its fleets consists of 300 aircrafts now.
Currently Indigo operates the Airbis 320 CEO & NEO, the A321 NEO, and the ATR 72-600 aircraft.
The seating capacity of A320 CEO fleet is 180,the A320 NEO fleet is 180/186, the A321 fleet is 222/232 and ATR fleet is 78.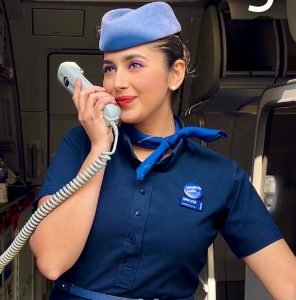 Pieter Elbers, Chief Executive Officer (CEO) of Indigo said that, " We are excited the announce that our fleet size now stands at 300 aircraft, giving wings to our ambitions. We have recently expanded our operations across west,east and north east India as well as the midle east.The strong fleet will help us  cater to emerging travel deamnds with the addition of capacity across domestic and international  destination shores. We will strive to stay true to our promise of affordable fares, on- time performace,courteous and hassale free service across a wide network."
 The 300 aircraft  strong fleet  will help in catering to the growing passenger volume, as Indian aviation marks recovery and growth in 2023.
About Indigo –
Indigo is amongst the  fastest growing low cost  carriers in the world.The philosophy of Indigo is : offer fares that are affordable, flights that are on time, offering a courteous, hygienic, and hassale free travel experience. With its fleet of 300 aircraft, the airlines is operating over 1600 plus flights  and connecting 76 domestic destinations and 26 international destinations.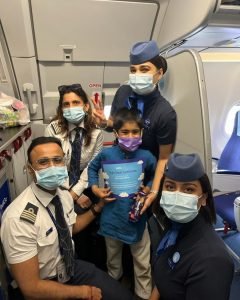 Mr. Anil Punjabi, Chairman  (EAST) of Travel Agents Federation of India (TAFI) and Mr. Manav Soni, Chairman ( East) of Travel Agents Association of India (TAAI), both have congratulated the 6E airlines  for its achievement  of having 300 aircrafts in its fleet and  wished further success and reaching more milestones in 2023 as both the domestic and international  the aviation industry is all set to reach neight heights in the post pandemic era.