BY DEBAJYOTI CHAKRABORTY
KOLKATA , 15 AUGUST
In the 75 th year of India's independence, the country boasts a santhal woman as the President of the country and in fact, Draupadi Murmu is the first ever santhal woman to become the President of India.
But,from a minor tribal girl  to becoming the protagonist of a fictional character many decades later , the journey of Budhini Mejen is awe inspiring. The Travel and Tourism Times revisits  DAMODAR VALLEY CORPORATION (DVC'S) Panchet Project, whom Nehruji used to call the Pillars of Modern India  on the occasion of the 75 th year of India's independence.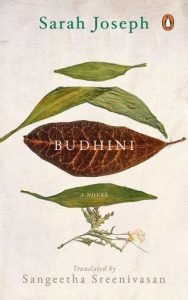 This 15 year old tribal girl has switched on the nation but herself lived in darkness for a  long time. There was no electricity connection though she resided near the  world famous hydel  power project.
Budhni Mejhen shot into fame after the then Prime Minister Pandit Jawaharlal Nehru had called her up on the podium to switch on the Panchet Thermal Power Project of Damodar Valley Corporation (DVC) in
1959.
Infact, The PM also gifted her his gold chain at the function. But after PM Nehru left the town, in the same evening the santhali society ostracised her from their community alleging that she has married as Pandit Nehru has tied the chain in her neck.
The ordeal began for the little girl and it continued for some time before a bengali engineer married her. She had three daughters and has adopted a son.
Budhini Mejhen still lives in the Panchet area at the Bengal – Jharkhand border. After the incident, Budhni lost her job, but in 1985, the then PM Rajiv Gandhi knowing her ordeals  directed to reinstate her.
Seventy seven year old Budhini Mejhen lives with the family of her adopted son and her husband has died long back. It was very much diccicult for her to raise the three daughters. All her three daughters have been married. But it is her struggle to raise them almost alone after her husband's death is inspiring.
" My life has always been a challenge. I started as  a project worker of DMC in Panchet along with several others who went to see the inauguration ceremony. Suddenly the PM called me up and instructed me to switch on which he was supposed to do. From then onwards my life changed forever,"she said sitting in a charpai in her home at Panchet after  63 years.
Budhini was chosen by the authority of DVC to put a tikka on the forehead of pandit Nehru and  to welcome him to the stage and garland him.
" 6 December 1959 changed my life forever  as our community attacked me and ostracised me claiming that I had become the wife of Pandit Nehru. Next few days and following months were really tough for me as I constantly changed my locations and without shelter and food,"she said.
For a long time she did not have electricity in her own house. Malayalam author Sara Joseph wrote  an award winning  book on her after meeting her in Panchet  few years ago which has been later  translated
into English by her daughter – 'Budhini'.
Panchet dam is built across the Damodar River in Dhanbad district's Panchet area in Jharkhand. Inaugurated in 1959, Panchet dam is the fourth of the 4 multi-purpose dams that fall under the first phase of Damodar Valley Corporation (DVC).
It was modelled on Tennessee Valley Authority (TVA) of the USA. W.L.Voorduin, senior engineer of TVA suggested a multipurpose development plan  designed for achieving flood control, irrigation, soil conservation, power generation, navigation in the Damodar River Valley.