BY TTT NEWS NETWORK
NEW DELHI, 27 FEBRUARY 2023:
IndiGoReach, the CSR arm of IndiGo and InterGlobe Foundation (IGF), the philanthropic arm of InterGlobe Enterprises, organised their second heritage walk on February 26, 2023 at Bhubaneswar, Odisha. The walk is part of the 'My City My Heritage' campaign, which aims to raise awareness about the value and importance of heritage and culture in India and sets the tone for conversations and partnerships around the preservation of both tangible and intangible heritage.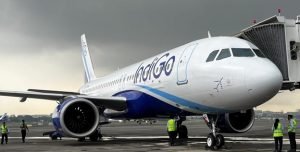 The 'My City My Heritage' campaign was commenced in November 2022 with a panel discussion event in Delhi, followed by the first heritage walk at Prayagraj in December 2022. IndiGo will also be the first airline to commence international operations from Bhubaneswar Airport, strengthening connectivity from Odisha starting May 2023.
The second walk conducted in the temple town of Bhubaneswar was led by Mr. Satyam Jyoti and Dr. Kavita Gupta and curated by Cultre, a venture that fosters heritage appreciation. The walk explored historic landmarks like Parsurameswar Temple, Mukteswara Temple, Kotitirtheswar, Lingaraj Temple, Bindusagar, Ananta Basudev Temple, Suka Sari Temple, Vaital Deula and concluded at Ekamra Van.
Speaking at the occasion, Pieter Elbers, Chief Executive Officer, IndiGo said, "Uncovering the rich heritage of Bhubaneswar, through our second 'My City My Heritage' walk was a journey across time and tradition. From grand monuments to historic architecture, Bhubaneswar is a treasure trove of stories and legends, waiting to be explored. At IndiGo, we believe in preserving these architectural wonders for future generations to cherish. We also expect to see inbound tourists exploring these architectural marvels as IndiGo will be the first airline to connect Odisha to international destinations starting May this year. We will continue to demonstrate our commitment to being responsible and contributing back to the community we serve, while enhancing the accessibility through our unparalleled network, connecting people and places."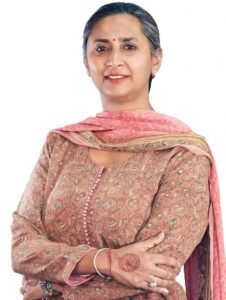 Rohini Bhatia, Chairperson, InterGlobe Foundation, said: "InterGlobe Foundation is proud to be part of the 'My City My Heritage' campaign. Bhubaneswar is known for its rich history, intricate architecture, diverse art forms, temples, and historical landmarks. We are extremely excited to explore and showcase this city through our campaign. The Foundation has always encouraged people to preserve our built cultural heritage, which represents our history and roots, and this campaign will further help raise awareness and promote cultural preservation. InterGlobe Foundation remains committed to providing sustainable livelihoods, conserving the environment, and preserving our nation's heritage and culture for future generations." The 'My City My Heritage' campaign draws on material previously developed by InterGlobe Foundation in partnership with Sahapedia as part of a project to explore, document, and spread the diverse heritage and cultural aspects of ten Indian cities: Prayagraj, Indore, Nashik, Bhubaneshwar, Hyderabad, Ahmedabad, Chandigarh, Goa, Kolkata, and Shillong. More than two hundred cultural points of interest were identified as part of this project, and the material developed, including cultural mapping articles, self-guided trails, listicles, museum mapping, cultural calendars, photography, etc., has been captured in the form of city booklets, which are now available to the public in both print and digital formats. Both, InterGlobe Foundation and IndiGoReach have individually taken forward various projects for promoting heritage conservation and preservation in India.
Some of the major projects of InterGlobe Foundation include, the conservation and cultural revival of Abdur Rahim Khan-I-Khanan's mausoleum in Delhi, the cultural mapping and documentation of ten cities, and the restoration of the stepwell "Indra Kund" in Delwara, Rajasthan. Recently, InterGlobe Foundation also launched the InterGlobe HERITAGE Fellowships to engage a cross-section of the public in documenting and researching the cultural heritage of India and help increase its awareness. IndiGoReach also undertook projects for the conservation of Muhammed Qutb Shah's Mausoleum at the Qutb Shahi Heritage Park in Hyderabad and the restoration of the interiors of the Lal Bagh Palace in Indore, Madhya Pradesh.
About IndiGoReach –
IndiGoReach is the Corporate Social Responsibility (CSR) arm of InterGlobe Aviation Ltd (IndiGo). Our CSR interventions emphasizes on sustainable development while reaching out to various communities through Education, Women Empowerment, Environment and Heritage. IndiGoReach touches the lives of communities through a network of very efficient partner organizations spread across 18 states of India and currently reaches out to more than 1,00,000 beneficiaries. We reach out not just with our planes, but also with our hearts!
About InterGlobe Foundation (IGF)-
InterGlobe Foundation (IGF) is the philanthropic arm of InterGlobe Enterprises Private Limited, a leader in Aviation, Hospitality and Travel related services. IGF is committed to building a society that is just, equitable, inclusive, and utilizes resources in a sustainable manner. It nurtures partnerships and supports initiatives that bring together resources and expertise in the areas of Culture and Heritage Preservation, Environment Protection and Conservation, and Livelihood Promotion.