BY TTT NEWS NETWORK
KOLKATA, 27 FEBRUARY 2023:
Due to incomplete work of terminal -2 of Biju Patnaik International Airport, the international flight operations  between Bhuvaneswar  and Dubai will be further delayed.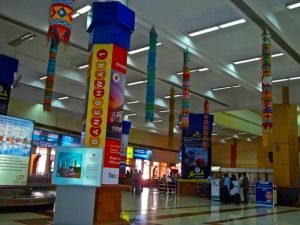 India's leading domestic air carrier, Indigo has announced to start Bhuvaneswar –  Dubai flight operations from 5 March. Incidentally, 5 March is the birth anniversary of Biju Patnaik, the founder of Biju Janta Dal (BJD) and former chief minister of Odisha.
The old domestic terminal is undergoing upgradation work and converted into  terminal 2  to handle international flights  and will have arrival, departures, immigrations and customs checking facilities.
Mr. Prasanna Pradhan, Director of Biju Patnaik International Airport said that the terminal two is expected to be completed by the end of March.
The annual passenger handling capacity of BPIA will be .5 million.
Mr. Sanjit Bhattacharya, Director ( sales) North and East India of Indigo Airlines has said the in the next two to three months all the flight operations are expected to start.
Indigo will operate flight services from Bhuvaneswar to Dubai, Singapore and Bangkok, he said.
At present Bhuvaneswar is connected with 22 airports in India and the last new connectivity was Jamshedpur.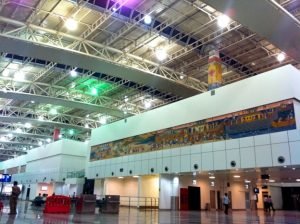 Mr. J.K.Mohanty, chairman of Hotel and Restaurant Association of Odisha (HRAO) has requested to start domestic flight services from Bhuvaneswar to Bodh Gaya, Pune, Udaipur and Ahmedabad.
The airport is located about 6 kilometres from the city centre and 4 kilometres south west of Bhuvaneswar Railway Station.