BY TTT NEWS NETWORK
KOLKATA, 30 NOVEMBER 2022
The Vice President of India, Jagdeep Dhankar will inaugurate the 23rd edition of the 10 days Hornbill Festival at Naga Heritage Village Kisama , about 12 kilometres away from the capital city of Kohima tomorrow. The CM of Nagaland, Neiphiu Rio will also be present.

Nagaland is known as a land of festivals and the Hornbill Festival is dubbed as the festival of all festivals, it  is also the most colourful festival , which the centre also wants to showcase in the G20 presidency.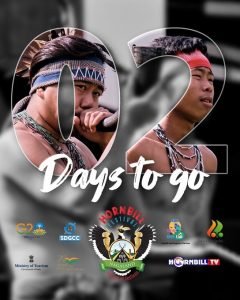 Advisor for Tourism, Art and Culture Department, H Khehovi Yeputhomi said Ambassador of France to India, Emmanuel Lenain, Trade Commissioner for South Asia and British Deputy High Commissioner for Western India, Alan Gemmel, and Australian High Commissioner to India, Barry O'Farrel AO will also attend the inaugural program as guests of honour.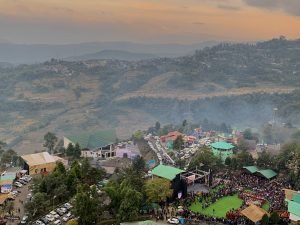 Ambassador of Bulgaria Eleonora Dimitrova, Chief of Navy Staff Admiral Hari Kumar, Director External Affairs, South Asia Office Rickitt, and President All India Football Federation Kalyan Chaubey will also be attending the festival as guests.
This year the budget to host the 10 days Hornbill Festival is Rs.5 crores.
The Nagas consider their festivals sacred, so participation in these festivals is essential. All the ethnic groups of Nagaland take part in this festival. The aim of the festival is to revive and protect the rich culture of Nagaland and display its extravaganza and traditions.
The festival is named after the Great  Indian hornbill, the large and colourful forest bird which is displayed in the folklore of most of the state's ethnic groups.
For visitors ( domestic and foreigners)  it means a closer understanding of the people and culture of Nagaland, and an opportunity to experience the food, songs, dances and customs of Nagaland.
The week-long festival unites one and all in Nagaland and people enjoy the colourful performances, crafts, sports, food fairs, games and ceremonies. Traditional arts which include paintings, wood carvings, and sculptures are also on display.
Festival highlights include the traditional Naga Morungs exhibition and the sale of arts and crafts, food stalls, herbal medicine stalls, flower shows and sales, cultural medley – songs and dances, fashion shows, the Miss Nagaland beauty contest, traditional archery, Naga wrestling, indigenous games and musical concerts.
The Hornbill Festival provides a colourful mixture of dances, performances, crafts, parades, games, sports, food fairs and religious ceremonies. The festival both exposes the culture and tradition of ethnic peoples, and reinforces Nagaland's identity as a unique state in India's federal union. Experts have commented that A lot of older folk in the villages travel to Kohima to attend this festival and meet people from other villages from Nagaland because they haven't met before, hence leading to cultural assimilation.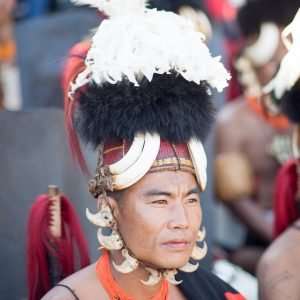 Traditional arts are also featured, with paintings, wood carvings, and sculptures by modern Naga artists on display. Naga troupes sing folk songs, perform traditional dances and play indigenous games and sports. In the evenings a programme of music concerts, catering for all tastes, ensures that the festive spirit continues through the night.
43 travel agencies have been roped in and besides hotels, resorts, lodges 66 homestays have also been provided this year.
The domestic tourists must have an inner line permit and foreigners have to register to access Nagaland.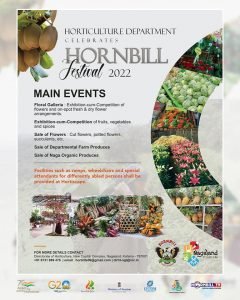 How to reach-
By air: Nagaland has an airport in Dimapur, which is regularly serviced by major airlines. Tourists will have to travel to Kohima by road from the airport.
By road:  First has to  proceed towards Dimapur and then to Kohima.
By rail: The central railway station in the state is at Dimapur. From there, tourists  can reach Kohima via public transport or private cars.