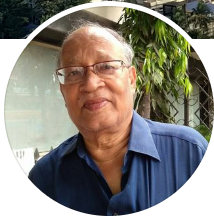 BY ROBIN GHOSH
( ECONOMIST AND PRESIDENT OF SHANTINIKETAN SOCIETY FOR YOUTH EMPOWERMENT)
KOLKATA, 17 FEBRUARY 2023:
Probably, for the first time, the  West Bengal  budget has earmarked a scheme and funds for entrepreneurship.
West Bengal economy, comparatively speaking, is a stable economy. The growth rate averaged between 5 to 6 percent. The industrial base is diversified: agriculture, steel, jute, IT, Export Import Trade, Interstate Trading and so on.
Another interesting feature is the existence of small and medium units spread across the state – manufacturing a wide variety of products and services employing a large number of employees.
The budget papers indicate that the end of second quarter of 2022-23, credit flow, amounting to Rs. 70,657 crore from banks to SMEs, had been recorded, which was 54.3% higher than that in the corresponding period in 2021-22 "In the current 2022-23 up to December 2022, over 1,84,649.
All in all, the economy has all the props required for building up an entrepreneurship driven new age economy.
Unfortunately, in spite of its strategic location, skill base, well developed social and economic institutions, West Bengal  continues to be a laggard economy much behind Gujarat, Maharashtra, and Karnataka.
During the last two decades, no big ticket investment has taken place and exit of Tatas from Singur had a negative impact on the ease of doing business in West Bengal.
Fortunately, the shift of the economy towards digital, IT and AI led business; a new frontier of business is evolving where WB has competitive advantage.
The budget papers also announced the new Bhavishyat Credit Card, under which youths in the age group 18-45 years will be provided loans up to Rs. 5 lakhs through banks to set up micro- enterprises. This will help create self-employment opportunities for around 2 lakhs people. Under the scheme, the state will provide subsidies in terms of margin money contribution up to 10% of project cost with a cap of Rs. 25,000 and guarantee coverage of 15%. The government had earmarked Rs. 350 crores for this scheme.
This is a glorious departure. Let start-ups bloom in West Bengal.
A herbal abir (gulal)  manufacturing unit from red Palash flowers  set up in Balarampur in Purulia at a cost of Rs.10 lakhs is also a step forward towards this direction. Another such innovative project has been inaugurated in Burdwan East district recently, where plates are being prepared from water hyacinths.
Such new age start up projects can act as a game changer in the socio economic scenario of West Bengal in the days to come.
TOURISM: In this year's ( 2023-24) state  budget the allocations for tourism has been Rs. 491.66 crores. Tourism has become a focus area of the state government and lot of developments has been planned throughout the state to further boost tourism in West Bengal.