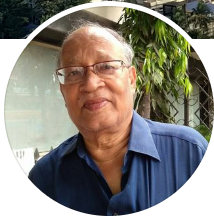 BY ROBIN GHOSH
(  ECONOMIST AND PRESIDENT OF SHANTINIKETAN  SOCIETY FOR YOUTH EMPOWERMENT)
KOLKATA, 20 FEBRUARY 2023
.
Air Indias order for 480 aircrafts and Dr. Jaishankar's rebuff to George Soros is is a gentle reminder to the world that India has arrived and it is certain to achieve its $ 5 trillion aspirations.
Be that as it may, India's mid and long term economic outlook appears very strong. India's economic fundamentals remains strong .The middle class is a massive market for goods and services, consumer aspiration is climbing, inflation moderate, interest rate sustainable , and entrepreneurship booming – all is set for a big Asian drama.
Note, what Bob Moritz , Chairman PWC said in a recent interview – "The next decade is going to be very significant for India. We see huge opportunities to help clients, the government and other stakeholders "
Now, listen to Jonathan Gray, Chairman Blackston Group "Foreign investors continue to have a long term bullish view of India despite some recent upheavals in the country's equity markets".
Notwithstanding the bullish sentiment expressed by foreign investors, Indian policy makers have to have quality vision and quick response strategy.
It is important to understand that operating environment of business today is going through several challenges: technology disruption, climate change and divisive geo politics.
Apart from macro crises, at the micro level, there are issues like : developing multidisciplinary skills and expertise, specialist capabilities like cyber securities, data privacy, ESG and artificial intelligence.
The target of $ 3 trillion economy looks like achievable . And India developing deeper capabilities, the economy has come out of the hanger and ready to take off.