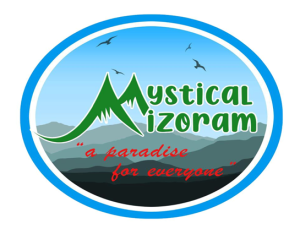 TTT NEWS NETWORK
KOLKATA, 8 SEPTEMBER 2023:
In an era where sustainability and responsible tourism have become paramount, India's ascent to the presidency of the G20 marks a pivotal moment for the nation's tourism industry. Recently, India has emerged as a global leader in sustainable and local tourism. Mizoram too stands as a captivating and extraordinary tourist destination, presenting a plethora of remarkable experiences thanks to B20 Conference of India's G20 Presidency on 3rd March 2023 in Aizawl.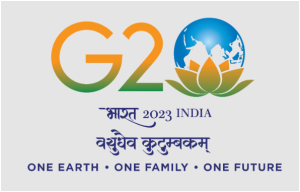 As the vision of Mizoram Tourism vision is to position Mizoram as a top safe and sustainable tourist destination in the entire country, the State Government plans and tries to put Mystical Mizoram in the bucket list of every traveller who are environmentally conscious and are looking for safe and sustainable travel options and Mizoram Tourism plans to position itself as a prominent global destination for sustainable and responsible tourism, holding of B20 Conference of India's G20 Presidency on 3rd March 2023 emerged as a transformative catalyst for the travel and tourism sector in the State. Due to the challenging period of the Covid-19 pandemic, B20 Conference of India's G20 Presidency in Aizawl serves as the most significant impetus for revitalizing the travel and tourism industry.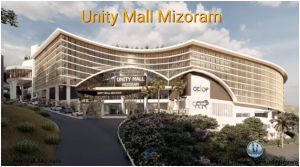 Impacts of the B20 Conference of India's G20 Presidency in Aizawl may be summarized as below:
1) Mizoram's vibrant tourism landscape: Mizoram, with its diverse landscapes, vibrant cultural tapestry, and adventure tourism, has always been a magnet for tourists. From the majestic Blue Mountains in the south to the pristine forest, Mizoram offers a kaleidoscope of experiences that mesmerize visitors from around the world. Mizoram truly captivated the hearts of travellers seeking an immersive and unforgettable journey during the B20 Conference and eventually a record number of tourists in 2022-2023
2) Sustainable tourism: India's G20 presidency provided an unparalleled platform to champion responsible and sustainable tourism practices. Mizoram's promising tourism and hospitality industry firmly believes that responsible tourism can be a catalyst for economic growth, environmental conservation, and social development.
Mizoram Tourism has taken significant steps to promote sustainable tourism with green tourism initiative at Khamrang, a project under Ministry of DoNER. This Project has made remarkable progress in improving cleanliness and sanitation in the village.
3) Promoting local tourism and community empowerment: One of the cornerstones of India's G20 presidency is the emphasis on promoting local tourism and empowering local communities. Mizoram Tourism recognises the importance of integrating local communities into the tourism value chain, ensuring that they reap the benefits of tourism while preserving their unique cultural heritage.
Many small and medium-sized enterprises (SMEs) play a crucial role in the tourism sector, offering authentic experiences and supporting local economies. Delegates of the B20 Conference in Mizoram were interested in doing business with local entrepreneurs and the State Government would give necessary support and resources to thrive. Significant growth of local entrepreneurs not only in tourism sector but across other sectors are also the positive impacts that B20 Conference brought to the minds of the young people.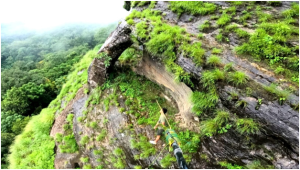 4) Harnessing technology for sustainable tourism: Innovations like smart tourism management systems, tourism immersive hub – AR and VR with digital platforms for local artisans and craftsmen have come up to promote tourism in the State thanks tio the B20 Conference which will facilitate a seamless and sustainable tourism ecosystem. These technological advancements will not only create a more efficient and enjoyable travel experience but also contribute to the preservation of cultural and natural heritage.
5) Infrastructure development: Recognizing the immense tourism potentials in the State, Ministry of Tourism has decided to fund robust tourism infrastructure to promote sustainable and responsible tourism in the State under Swadesh Darshan 2.0. The development of robust infrastructure emerges as a crucial component in unlocking the full potential of tourism. Recognizing the integral role of infrastructure in facilitating travel and promoting economic growth, Mizoram has made significant strides in enhancing its transportation networks, accommodation facilities, and tourist amenities.
Under the G20 framework, As India aims to showcase its commitment to infrastructure development as a catalyst for tourism growth, Government of Mizoram too started developing other allied infrastructure by investing in the expansion and modernization of its lone airport and road networks to improve connectivity not only to popular tourist destinations but also to off-the-beaten-path locations. These infrastructure developments not only enhance the overall visitor experience but also contribute to the sustainable growth of Mizoram's tourism industry, positioning the State as a preferred destination for travellers. Government of India is taking a big leap forward in realizing the dream of Mizoram by introducing railway lines upto Sairang, near Aizawl
6) Driving the sector's growth: The B20 Conference of the G20 Presidency in Aizawl's direct and evident impact is driving the growth of the travel and tourism sector even a small State like Mizoram. Many new hotels, homestays and restaurants have come up in significant numbers. In fact, the event opened a new chapter in the history of Mizoram Tourism in terms of growth as hotels had already witnessed an increase in bookings and footfall and a significant surge in hotel room pricing.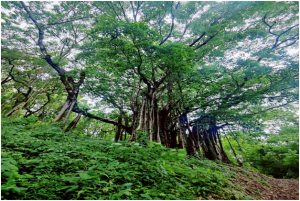 7) Positioning Mizoram as a preferred tourist destination: Hosting B20 Conference of G20 meetings helped the lesser-known tourist destination such as Mizoram State. Mizoram Tourism gained prominence at the national level as well as the global level and carve a position for Mizoram on the world tourism map. The B20 Conference of the G20 Presidency offered Mizoram a golden opportunity to showcase its rich cultural heritage and tourist destinations, ranging from historic spots, monuments, and religious places to picturesque hills, majestic mountains, wildlife sanctuaries etc to international tourists and delegates. The B20 Conference in Mizoram eventually encouraged the growth of the State's tourism industry and will promote Mizoram as a prominent tourism destination.
8) Deeper awareness and capacity building through Yuva Tourism Clubs: Mizoram is one of the first few States in India that introduced Yuva Tourism Club in Schools and Colleges. Yuva Tourism Clubs in Mizoram played a pivotal role in the International Tourism Mart 2022 which was successfully held in Aizawl, Mizoram. The services rendered by the members of Yuva Tourism Clubs during the International Tourism Mart 2022 was remarkable and deserved applaud.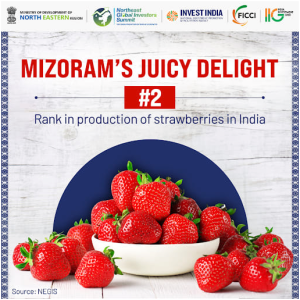 Similarly, the members of Yuva Tourism Clubs actively participated in the B20 Meeting of the G20 in Aizawl, Mizoram. The B20 Event resulted in significance of engaging with the youth in shaping the future of tourism with a deeper understanding of tourism and hospitality sector in Mizoram which is considered to be in a nascent stage in Mizoram. Thanks to active involvement of the members of Yuva Tourism Clubs in B20 Meetings, local people started to explore the rich and diverse destinations within the State and people started to think that not only international destinations are attraction, but started to that it is equally important to discover the beauty and heritage of their own State. These young members of Yuva Tourism Club pledged to work hard and promote responsible tourism as well as try to highlight unique heritage of the country at every step.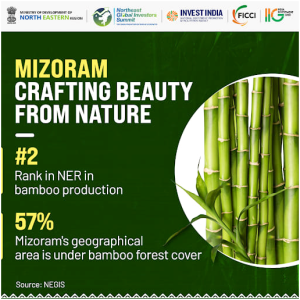 The B20 Conference of the G20 Presidency was actually the opportunity that the industry was waiting for and is now leveraging the most of it. It is not only driving the growth of the industry in the present, but will also provide numerous growth opportunities in the future as well.