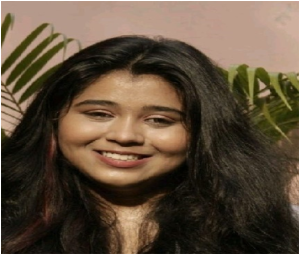 BY RUPANWITA DAS
TRAVEL EXECUTIVE CITI TRAVELS
EMAIL ID : cititrvl@gmail.com
KOLKATA, 12 NOVEMBER 2023:
Tourism is a dynamic and ever-growing global industry that contributes significantly to the world's economy, fosters cultural exchange, and promotes understanding between nations. However, the relationship between geopolitics and tourism is a complex and often delicate one. Geopolitical factors, including political stability, security, and international relations, can  profoundly influence a country's tourism industry. In this article, we will delve into the multifaceted connection between geopolitics and tourism, shedding light on the impacts and challenges this interplay presents.
The Power of Perception:
Perception plays a vital role in tourism, as potential travelers often base their decisions on how they perceive a destination. Perception comes from the individuals own background and history with particular destinations. Geopolitical events, conflicts, or tensions can affect a country's image and reputation, either positively or negatively. For instance, political stability and safety can be a magnet for tourists, while conflicts or political unrest can deter them.
Tourists' willingness to visit a destination can be swayed by the media's portrayal of geopolitics. A region seen as unstable or dangerous may find it challenging to attract tourists, while a politically stable and peaceful country may enjoy a thriving tourism sector.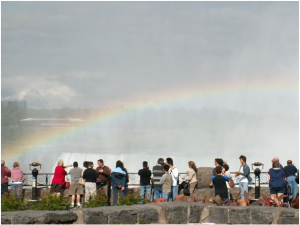 Geopolitical Stability:
The political stability of a country is a fundamental factor influencing tourism. In politically stable nations, tourists feel safer and more secure, making them more likely to plan their trips. Countries with a stable government, a robust legal system, and established infrastructure can create an environment that is conducive to tourism development. On the contrary, countries grappling with political turmoil may struggle to attract tourists, which can result in economic difficulties.
Conflict and Tourism:
Conflicts, be they internal or international, can severely impact a country's tourism industry. The presence of armed conflict, terrorism, or civil unrest can lead to travel advisories, warnings, and restrictions issued by governments and international organizations, effectively discouraging tourism. In the aftermath of conflicts, rebuilding a tourism industry is often an arduous process.
Tourism as a Tool of Diplomacy:
Tourism can also serve as a tool of diplomacy and soft power. Countries often employ tourism to foster international relations, enhance their global image, and strengthen their diplomatic ties. Diplomatic initiatives, cultural exchanges, and collaborative marketing campaigns can all be used to attract tourists from specific nations. Additionally, international agreements and visa policies can be tailored to promote tourism, thus shaping the geopolitical landscape. As policies can be tailored in the favor of destinations, it can very well be discouraged for particular nations as well. Tourism is an elegant industry with proper power that can be used smartly with proper policies issued by the country's government.
Economic Implications:
Tourism is a significant source of revenue for many countries. Geopolitical events that affect tourism can have economic consequences. A sudden drop in tourism due to geopolitical factors can lead to revenue loss and unemployment in the tourism industry, ultimately impacting a nation's overall economy. Conversely, a thriving tourism industry can contribute to economic growth and development.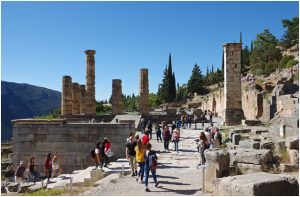 Conclusion:
The interplay between geopolitics and tourism is undeniable, with both factors deeply intertwined. Geopolitical stability and image directly influence a country's attractiveness as a tourist destination. The impact of conflicts, travel restrictions, and diplomatic efforts on tourism cannot be overstated. Additionally, the economic implications of this relationship underscore its significance.
Governments, international organizations, and the tourism industry must navigate this complex relationship carefully. Diplomacy and collaboration can help mitigate the negative impacts of geopolitics on tourism, while enhancing the positive ones. By understanding the multifaceted dynamics between these two realms, nations can leverage tourism as a tool for both economic growth and fostering international relations, creating a more harmonious and prosperous global humanitarian community.
Tourism as an industry stands for the confluence of nations globally. A bridge for people worldwide to understand each other, putting forward the best of their nation. Tourism can ensure a lot for a country. I will urge everyone in the industry to think, reflect and take any action in their capacity.