Double win for the Dubai-based carrier as it also took home "Best Airline in the Middle East."

Thousands of global readers recognized Emirates for its outstanding customer service, operational excellence, and world-class products.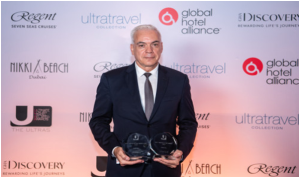 TTT NEWS NETWORK
KOLKATA, 21 NOVEMBER 2023:
 Emirates takes centre stage at the ULTRAs 2023 Awards, taking home two coveted accolades. Crowned "Best Airline in the World" and "Best Airline in the Middle East" – the world's largest international airline won the votes of thousands of global travellers, thanks to its world-class products, unmatched services, and superb value for money offerings.
Thomas Ney, Divisional Senior Vice President Service Delivery at Emirates, accepted the awards at a ceremony held yesterday in Dubai at the Nikki Beach Club. The ceremony was also attended by other notable guests and leading members in the travel industry.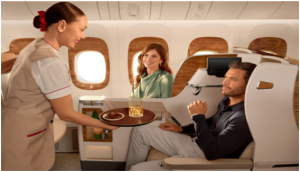 Adel Al Redha, Emirates' Chief Operating Officer, commented: "We're delighted to be recognized again as one of the world's best providers of luxury travel experiences. Emirates is renowned for always setting the bar high, and the past year has been no exception. We rolled out 10 A380 from our retrofit programme with completely new cabin interiors and Premium Economy seats; and expanded our global network to more than 140 destinations. We remain committed to continuously introducing innovative solutions and products to enhance our customers' journey. Thank you to our loyal customers for always choosing to fly better with us – and we look forward to raising the bar even higher!"
Nick Perry, Chairman of Ultratravel, added: "As air travel among luxury travellers has returned in force after the pandemic, the competition at the top end of the market is continually increasing. The quality and quantity of choice available to affluent flyers is at its highest – so the achievement of Emirates to be voted the World's Best Airline in 2023 is truly impressive. Emirates can be justly proud to retain top position for another year."
Best-in-class travel experiences :
Emirates continues to invest in product and service enhancements to ensure customers have the best travel experience in the air and on-ground. The airline recently launched a new city check-in facility at Dubai International Financial Centre; expanded its global network with a new route launch to Montreal; rolled out a meal pre-ordering service for customers to select their meal options in advance of travel; and offered free onboard Wi-Fi for all Emirates Skywards members.
The accolades stand as a testament to the idea that "travel is not just about the end destination, ​it's also about how you get there" – a concept brought to life in the airline's brand advertising campaign featuring Hollywood actor, Penelope Cruz.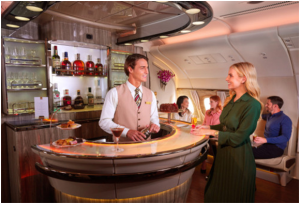 Award-winning streak:
Emirates recently won the 2024 APEX World Class Airline for delivering outstanding customer service, and for showcasing the highest global standards of safety and well-being, sustainability, and service-guest experience. The airline also scooped a 2024 IFSA award for 'Best Onboard Amenity,' in recognition of the airline's sustainable Economy Class amenity kit.
Emirates operates the world's largest fleet of wide-body Boeing 777 and Airbus A380 aircraft, offering spacious cabins and iconic inflight features such as its A380 Shower Spa and Onboard Lounge. The airline recently announced a record half-year performance for 2023-24, carrying more than 26 million passengers across its extensive network.
Customers on-board will also enjoy the warm hospitality of the airline's multinational crew of more than 160 nationalities, regionally gourmet cuisine, and award-winning inflight entertainment system – ice – offering up to 6,500 channels of the best movies, TV shows, podcasts and more.