BY TTT NEWS SERVICE
KOLKATA, 13 SEPTEMBER 2022
Qantas Airways will connect South India with South Australia with its direct flight services from Kempe Gowda International Airport in Bengaluru with Kingsford Smith International Airport in Sydney from tomorrow.
It will take 12 hours for the passengers to reach their destination as the first direct non-stop flight from South India to Australia begins through its national carrier, Qantas.
The flights will be four days a week. Already from New Delhi- Mumbai flights are operated five days a week by Qantas.

"Qantas intends to enter into a codeshare agreement with IndiGo, India's largest domestic carrier, which will give customers improved one-stop access to more than 50 Indian cities. "The proposed agreement will mean Qantas passengers can transit seamlessly from Qantas flights in Bengaluru, Delhi, or Singapore onto IndiGo services to other major Indian cities as well as smaller ones such as Pune and Goa." ," Qantas statement added.
Mr. Hari Marar, MD and CEO of Bengaluru International Airport Limited, said that Australia is a very important market for South India and Bengaluru in particular, for corporates, students and leisure travellers.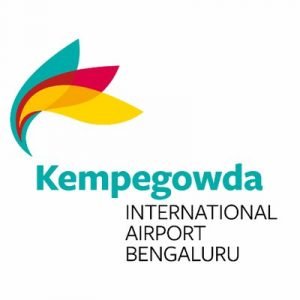 "The newly announced non-stop Bengaluru-Sydney service will further strengthen the position of Bengaluru airport as the natural gateway for South and Central India," Mr. Hari Marar added.
With the beginning of Bengaluru- Sydney flight services from 14 September and the already running New Delhi – Melbourne flight services  , Qantas has now connected both the southern states and the northern states of India  with Australia.
"For the first time, southern India will have a direct connection to Australia, which will make travel between the two countries more convenient and much faster for customers. The signing of the Australia-India free trade agreement will also drive travel demand as trade and investment links expand between Australia and India's population of more than one billion people,"says Qantas Group CEO, Mr. Alan Joyce.
Kempegowda International Airport, Bengaluru officially tweets , " Your Gateway to Australia- catch the cricket season live ! Fly non stop- Bengaluru- Sydney starting September 14 2022."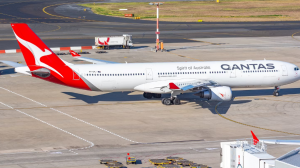 It further tweets , " Cheer for the Men in Blue as they play in the legendary cricket grounds  of Australia ! Fly @ Qantas non stop to Sydney and watch the matches live all across the country September 14, 2022.Don't miss out on the action."
Widebody  aircraft Airbus A330 will operate in the Bengaluru – Sydney sector by Qantas. The direct non stop flight will reduce about three hours time, which at present takes from Bengaluru to reach Sydney through indirect flights.
Cheer for the men in blue as they play in the legendary cricket grounds of #Australia! Fly @Qantas non-stop to #Sydney & watch the matches live all across the country from Sept 14, 2022. Don't miss out on the action! #BLRConnects #Travel #Holiday #Qantas #T20 #cricket #Airline pic.twitter.com/wVjcO9mM89

— BLR Airport (@BLRAirport) September 1, 2022