BY DEBAJYOTI CHAKRABORTY
KOLKATA, 10 OCTOBER 2022
The state forest minister, Jyotipriya Mallick  after a high level meeting and site inspection today said that the West Bengal government is planning to introduce lions and zebras into the Bengal Safari Park in Siliguri of  North Bengal very soon to boost tourism.
He said that discussions have been going on to bring lions from either Agra or Hyderabad zoos. "The state government has already given its permission and now the final nod is required from the Central Zoo Authority," said Jyotopriya Mallick, state forest minister.
Not only lions and zebras but there are plans to introduce more animals like the sloth bear, so that the Safari Park attracts more wildlife enthusiasts and boost tourism in the state, the forest minister said. Jyotipriya Mallick has been shown the four tiger cubs aged seven months old.
He has also inspected the existing facilities of the park and directed to add more features. The tourists can visit the park in buses and watch the animals roaming freely.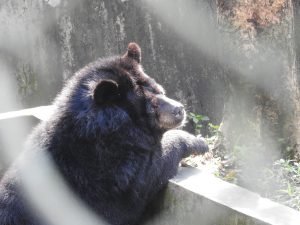 There are already tigers, kangaroos, bears, leopards, rhinoceros, deer, crocodile, birds etc  in the Bengal Safari Park in Siliguri.
Not only the apex predators but the Safari Park authority is also planning to introduce several carnivorous species also, said member secretary of state zoo authority, Sourav Choudhury.
" We are sending the proposal for final approval and hope that by December we will get the nod after which we will contact the zoo authorities to bring the animals," Sourav Choudhury added.
The park is spread over an area of 297 hectares and was inaugurated by chief minister Mamata Banerjee on 22 January 2017.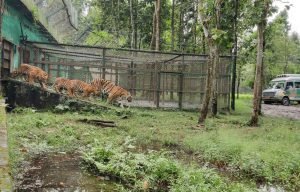 It has a mixed harvivore safari, tiger safari, asiatic black bear safari, leopard safari, aviary trail, lesser cats trail, gharial and crocodile pond.
Plastic items are not allowed inside the park. It is part of the Mahananda Wildlife Sanctuary. It takes about thirty minutes by cab from Siliguri to reach the Bengal safari park.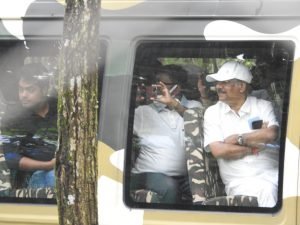 It is open from 9 AM to 5 PM except Monday. The duration of the tiger and leopard safari is fifteen minutes each and mixed harivore safari is twenty minutes.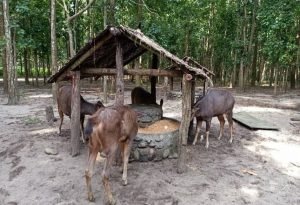 Besides forest safari buses, elephant rides are also available. Tea, coffee and snacks are also available in the food kiosks inside the safari park.