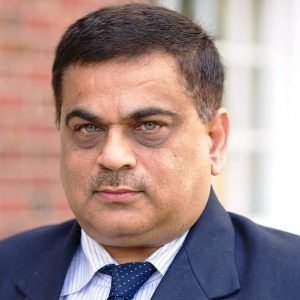 BY DR. RAVINDER PALL SAINI
(IFS, RETIRED)
MEMBER ( BOARD OF ADMINISTRATION)
FOREST RESEARCH UNIVERSITY,
DEHRADUN
DEHRADUN, 11 OCTOBER 2022
 The bi-annual global campaign is commemorated to raise awareness about migratory birds, the need for their conservation, and the importance of the preservation of their habitat. It is celebrated on the second Saturday in May and then in October.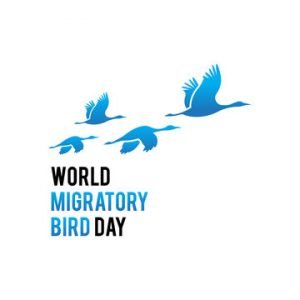 On October 8, World Migratory Bird Day will address the growing issue of light pollution on these birds and will bring to the forefront what actions can be taken on a global scale to help migrate these birds safely. Here's everything you need to know about World Migratory Bird Day: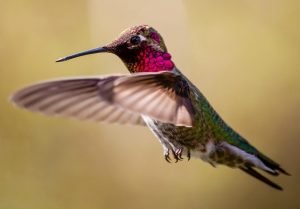 In 2006, the Secretariat of the Agreement on the Conservation of African-Eurasian Migratory Waterbirds (AEWA) along with the Secretariat of the Convention on the Conservation of Migratory Species of Wild Animals (CMS) initiated World Migratory Bird Day.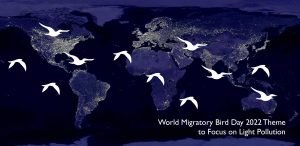 The Convention on Migratory Species (CMS), also known as the Bonn Convention, is an environmental treaty of the United Nations that supports a worldwide platform for the conservation and ecological use of terrestrial, aquatic, and avian migratory animals and their habitats.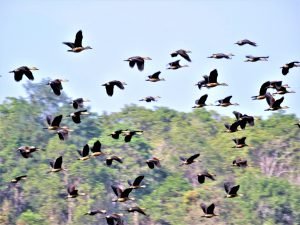 Why is World Migratory Day celebrated?
It aims to draw attention to the threats faced by migratory birds, their ecological importance, and the need for international cooperation to conserve them. The Day is celebrated bi-annually on the second Saturday in May and in October.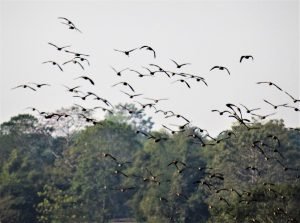 On 8th October was the World Migratory Bird Day, a day that highlights the need for the conservation of migratory birds and their habitats. Migratory birds are a clear example of nature in-sync. Migratory birds fly hundreds and thousands of kilometres to find the best ecological conditions and habitats for feeding, breeding, and raising their young. However, when nature becomes unbalanced, due to climate change or pollution, migratory birds will change their migratory patterns.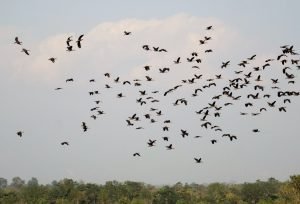 This year's theme:
World Migratory Bird Day is dedicated this year to raise awareness on the issue of "light pollution", which is not only a problem endangering migratory birds but has effects on a huge variety of species including e.g., insects being an essential source of pray for a huge variety of bird species under the passerines too. The slogan for the 2022 campaign is "Dim the Lights for Birds at Night!"
How does Light Pollution affect bird migration?
Artificial light alters natural patterns of light and dark within ecosystems and contributes to the deaths of millions of birds each year. Light pollution can cause birds to change their migration patterns, foraging behaviours and vocal communication, resulting in disorientation and collisions.
Most birds migrate at night. They have been doing this for eons, as a night sky typically means calmer air space and fewer predators. Nocturnally migrating birds include ducks and geese, plovers and sandpipers, and songbirds of all kinds. These birds may travel thousands of miles between their breeding and non- breeding grounds.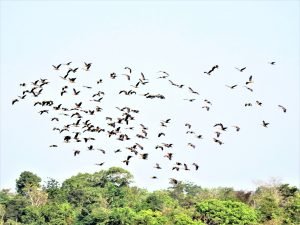 However, the night sky is under threat. Artificial light is increasing globally by at least two percent a year, presenting a problem for birds. Light pollution from homes, businesses, and other infrastructure attracts and disorients migrating birds, making them more likely to land in areas where they are more vulnerable to collisions and other dangers. Artificial light also impacts birds in the breeding and winter seasons, disrupting feeding and other vital behaviours.
What is meant by migratory bird?
Migratory birds are those that fly out to different parts of the world in the winter to escape the cold. The Siberian Crane and Flamingos are examples of migratory birds that flock to India during the winter.
IMPORTANCE OF MIGRATORY BIRDS
Birds migrating around the world create an amazing phenomenon testifying and signifying their vivid and enormous potentialities of endurance, power, grit, and intelligence. It is a natural phenomenon of birds flying across the world twice a year to reach warmer geographic zones.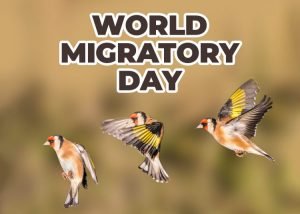 Approximately 2000 species of avian fauna migrate every year, generally from colder areas to warmer ones where food and shelter is more congenial, and days are longer. These trips are long, hazardous, and arduous.
Their size is no impediment to their long continent-spanning trips. For example, the ruby-throated hummingbird which weighs only as much as a penny yet can fly about 900 km without a sojourn twice a year across the Gulf of Mexico from the US coast down to the Yucatan Peninsula in Mexico.
Migratory birds have several important roles.
They are excellent biodiversity indicators, as they reflect the state of our environment.
By being dependent on different habitats and sites along their migratory routes, trends in their conservation status provide an indication of the state of the natural environment along entire flyways.
They also act as pest predators, feeding on rodents and potentially harmful insects such as caterpillars, weevils, and cutworms.
They perform important ecological regulating services: They have a vital role in dispersing seeds and pollinating flowers. For example, grassland birds rely on grasses as nesting habitats and help to maintain their preferred ecosystems. By dispersing grassland seeds, they act as gardeners of these ecosystems that also serve as a refuge for other wildlife.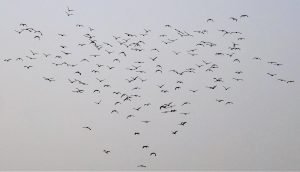 Climate change:
Climate change is putting pressure on migratory species, threatening their habitats, and playing havoc with the timing of their journeys.
Another issue ­– highlighted in a recent UNEP Frontiers report ­– is how changing weather patterns are disturbing the flights of migratory birds. The chapter titled Phenology: Climate Change Is Shifting the Rhythm of Nature looks at how climate change is disrupting the life cycle patterns of plant and animal species, its consequences, and the need to address this issue by restoring ecological connectivity and biological diversity and most importantly, reducing greenhouse gas emissions.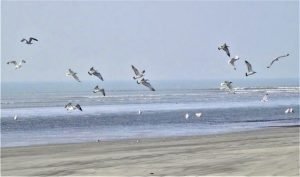 Biodiversity loss:
"Migratory species are experiencing more rapid rates of population decline than their resident counterparts," says Fraenkel Secretary of Convention on Migratory birds. They depend on conditions in various areas, and on the phenology of these areas, which depends on climatic factors.
Another impact of climate change is the deterioration of the breeding, resting, wintering and stop-over conditions of the areas used by migratory species. As an example, wetland deterioration because of increased temperatures, fires in the permafrost and/or an increased frequency of coastal storms will deteriorate vital areas for migrants.
Migratory birds use different approaches to move, fly at different heights, consume different types of food, adjust in different habitats, and suffer different man – animal conflicts.
Migratory birds' top threats are the unlawful killing and trapping, accidents and electrocution with infrastructures, unmanageable hunting traditions, pollution (including light pollution), the introduction of invasive and alien species, the destruction of their key habitat and on top of all these, the direct and indirect consequences of climate change.
While human actions are resulting in the loss of biodiversity, which is in turn affecting migratory bird numbers, the effects of this on humankind are numerous. An ongoing decline in migratory bird population would see the loss of bio agricultural pest control, and the resulting spread of disease; the elimination of many plant species and the destructive effect that would result upon our already unstable ecosystems. As with many aspects of the climate crisis, concerted action is now needed to protect us from even more ecological damage.