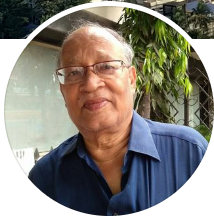 BY ROBIN GHOSH
( ECONOMIST AND PRESIDENT OF SHANTINIKETAN SOCIETY FOR YOUTH EMPOWERMENT )
KOLKATA, 5 MARCH 2023:
Turning a state or a region into a domestic or a global tourist destination is a difficult and creative task.
It requires planning at various levels. Policy level and Administrative level. Incentive planning, physical and financial resource design. And above all natural endowments that can attract domestic and international tourists.
By far the most important input required is the vision and commitment of the government in power. Excitement and efficacy of the bureaucracy handling the tourism planning and management.
Bengal, particularly, West Bengal fortunately has great natural endowments. The hills, sea, forests, historical towns and a colorful and vibrant culture.
Inspite of having such a bounty, it attracts limited flow of foreign tourists.
Tourism statistics 2020 reveals Bengal contributes 5% of total international tourist arrivals. States which are ahead of Bengal are Maharashtra, Tamilnadu, Uttar Pradesh and Delhi.
To turn Bengal into a international tourist destination like Delhi, Uttar Pradesh,Tamilnadu,a target oriented strategic planning is required and to be executed within a given timeline.
What should be the strategic business model?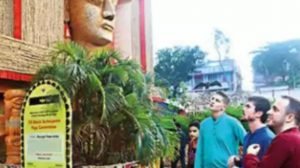 If West Bengal decides to increase its share of international tourist from 5% to 10% within a framework of 4 years – it has to first prioritize destination segments and focus on high yield , high volume, high spend sectors.
The task is to curate a blue ocean stategy- a new business space having competitive advantage.
Given the target and the time frame – designing an action plan is not easy .But the challenge is worth taking.
Two areas which can attract international tourists – specially – younger tourist:
1. International level homestay in trekking areas of North Bengal.
2. Historical and cultural tourism having focus on Kolkata and Murshidabad.
That culture can trigger international tourists is not a myth.It is a hard reality. Last year Durgapuja,Bengals biggest Carnival got Unescos world heritage tag,20000 foreign tourists visited Kolkata.Had Kolkata had more international connectivity the number would have a notch higher.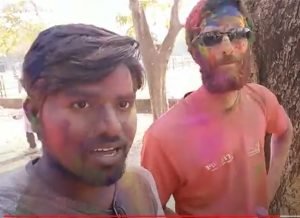 Although the two projects are visualized to attract foreign tourists, nonetheless, they could be marketed to domestic tourists as well.
The future of tourism in Bengal is full of promise. Technology has ushered a wave of discoverability and convenience. Our wanderlust is ever blooming. A voice call or click of a mouse is doing the wonder.