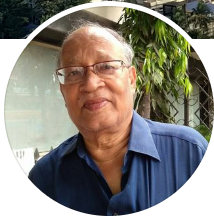 BY ROBIN GHOSH
( ECONOMIST AND PRESIDENT, SHANTINIKETAN SOCIETY FOR YOUTH EMPOWERMENT)
KOLKATA,13 MARCH 2023:
If you have been working in the area of Women's Empowerment, one of the challenging task is to find – a project which is simple, requires an easy skill set, light assets, a good local market and a quick cash flow.
Besides this, it should be able to generate employment and ensure sustainable income for the women engaged in Selfhelp Groups.
To identify a project which fulfills such an array of conditions is not easy. In fact, it is quite challenging. The project has to be tecno- economically viable, must financially be fit to procure bank loans with no collateral. Plus a short time to set up the project.

While working with a NGO – Santiniketan Society for Youth Empowerment, on the theme of reviving lost and heritage sweets of Bengal, – we found a project which could be taken up to empower women to earn self-esteem as also : an opportunity to earn additional income for the family.
Santiniketan Society for Youth Empowerment branded this project Rabri Station.
A Rs.2 lakh project exclusively to be run by Women's Self Help Group.
A quick brief about the project:
1 .The problem
Rabri, the sweet is generally handcrafted with lot of issues like
* inconsistency
* poor hygiene
* non -standardization
* slow delivery
2. The Solution
To solve these issues, Rabri Station has been conceived to deliver hygienic rabri made with state of the art equipment and systems designed by master engineers.
3. Space Required: 150 sq. ft. with 5ft. frontage.
4 .Machine required: Automatic Rabri making machine which can make 40 kg. rabri per day.
5. Power: 280 watt/ 220/ v/1 phase, 50Hz5 6.Project Cost and Profitability
* Capital Investment. Rs. 2 lacs which includes equipment, interiors, branding, franchise fees etc..
*Monthly Operating Expenses Rs. 1 lac
* A 3 year fund flow indicates following projection
Optimistic Rs. in lacs
– 4.11+6.59+8.64 =19.34
Pessimistic Rs. in lacs-
3.67+4.11+6.59=14.37
The revenue and the cost calculations are indicative. It shall vary depending upon location and price sensitivity of the market. The project can generate direct employment of 4 women and indirect employment of 3 women.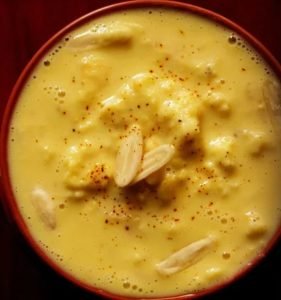 The project Rabri Station is quite unique. It creates a traditional popular sweet, and at the same time uses modern technology with a modern marketing spin.
Any NGO or Women's Self Help Group (SHG)  interested to know more may get in touch by sending WhatsApp at 9874192530 or
e mail at inforobeen@gmail.com.