BY TTT NEWS NETWORK
KOLKATA, 25 NOVEMBER 2022
They all belong to the age-group of 18 years-35 years, but very much creative in thoughts and works. They come from various walks of life from our society and stay at different corners of West Bengal. Toufique Mondal hails from Bardhaman. Sanket Das is from Falakata, Alipurduar, North Bengal. Shubham Hembram hails from Rupnarayanpur, near Asansol, Paschim Bardhaman and Dipanwita Sen, from Behala, Barisha, South 24 Parganas. Subarna D is from Kolkata, Somnath Bag from Chinsurah, Hooghly and Sonam Nurboo from Changthang, Ladakh (now pursuing film career in Kolkata). They all pursue John Keats's philosophy, 'A thing of beauty is a joy forever….Its loveliness increases; it will never…Pass into nothingness'…. and for such a poetic pursuit they plunged into activities of creativity in films & animations. Such brilliant minds (75 in total) were honoured by the Union Minister for Information & Broadcasting and Youth Affairs & Sports Shri Anurag Thakur some days back on the sidelines of the 53rd International Film Festival of India (IFFI) at Goa.
A keen sports enthusiast Toufique Mondal started his educational journey at Holy Rock School, Bardhaman, West Bengal. After passing Standard VIII, Toufique watched a video on YouTube on 'Technical Guruji' interviewing the Rap-star Honey Singh regarding making music. Singh used to utilise a software-FL Software for his music. Mondal installed the trial version of the software out of curiosity and started learning music production from various creators on YouTube. After a year, he succeeded in making full-fledged songs on the LogicProx software.
Toufique's first audience was his parents and his friends. After several efforts, he succeeded in getting enrolment in Whistling Woods International, Mumbai, for serious pursuits in music composition. While pursuing this, he got entry into '75 Creative Minds' programme through this institution only. He submitted his music samples & got selected and was also invited for a seven-day project by which he got the opportunity to work with the professionals in Goa, along with the 75 creative minds from throughout India. All these minds were invited to the 53rd IFFI, where they worked on a film project sponsored by ShortsTV, London. After the completion of the project, they were awarded with a certificate of excellence from IFFI and NFDC. Toufique has been offered with another new project and thus he is dreaming big of entering into the Bollywood music industry as a music producer and excel in this creativity.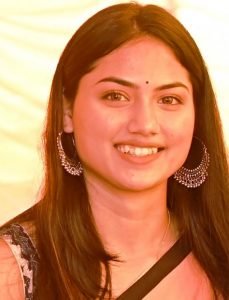 Dipanwita Sen is still a college-goer but also pursues film-making and animation and for this she is doing courses in a city-based animation institute located at Park Street. Her animation films 'The Kick' and 'Couple' have already earned recognition from the Juries and she is dreaming big to earn fame in this field.
Sonam Nurboo, though represents rugged and mountainous Ladakh, he is pursuing now film courses in Satyajit Ray Film & Television Institute (SRFTI), located in Panchasayar, Kolkata, though his thoughts and inspiration arrive from the mighty mountain life, he love to draw many aspects of the daily happenings around him and he also finds joy in exploring, telling and listening stories. He also has a special liking for the visual aspects of film-making. Other than cinematography, his wish fulfilment is that of a great director. His film 'Sun behind the Clouds' based on West Bengal has been nominated in the second edition of the '75 Creative Minds of Tomorrow'.
Somnath Bag appeared very much cheered as the 'Purple Team' which he represents won the 53 Hour Film Challenge competition, powered by NFDC and of course a part of the 53rd IFFI in which challenges were thrown to the competitors to come up with short films in 53 hours. 34 year old Bag served as an Assistant Director in the film 'Dear Diary' directed by Priya Raj Kapoor. Bag is now studying Film Sound design in a PGD course from Roopkala Kendra, Kolkata. In 2021, he got the national level award from the Centre for his film 'Gobra'. At present, he is working as a director and music composer.
Subham Hembram is from Rupnarayanpur, Asansol, Paschim Bardhaman. Though he is a Commerce graduate, he had passion for drawings and paintings since his childhood and he passed a painting degree from Bharat Kala Kendra in 2018-19. During the lockdown, he used to paint for a whole day and upload his paintings in social media Facebook and Instagram. His friends from Facebook advised him to try animation and he started following Japanese Anime from which he achieved inspiration to start on his own. He took such lessons from an institution located in the heart of the city, Park Street. He made his first animation film 'Nina-The Story of a Nomad Life' and released it on YouTube on September 12, 2020. After a year, the film got selected for the Frameology, International Student Film Festival of India in 2022 and finally, the film got selected for the '75 Creative Minds of Tomorrow' at IFFI, Goa, 2022.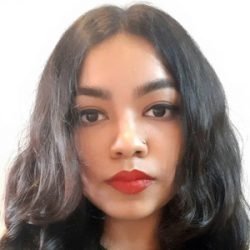 Subarna D, an ace animator from the city, created her fantasy in the form of animation film 'Amayi'. The story is of a woman who is haunted by nightmares of her past and her possible future of becoming the next village circumciser. When she is asked to take up the job and circumcise her daughter, she realizes she can't conform to the traditions and the customs of her community, she must fight back. This particular film got screened and applauded in Annecy international animation festival in 2021 as well as in Krakow Film Festival, the same year.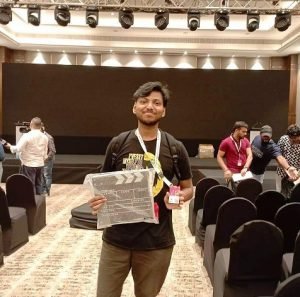 Last, but not the least, Sanket Das from Falakata, North Bengal. Currently, he is studying for a Diploma in Animation and VFX as he pursues graduation in Science from Calcutta University. His animation journey started from live sketching and after Higher Secondary, he started nourishing his passion for painting and animation by watching Japanese Anime and Disney classic series. It is two and half years, he is nurturing his passion and presently pursuing specialisation in 3D animation. Before getting selected for the '75 Creative Minds of Tomorrow' of IFFI, Das got selected for Frameology International Film Festival, this year.
The story goes on….the show also goes on….. A number of creative young minds from several corners of the country from 19 States got a suitable platform to showcase their creativity in this year's IFFI Goa, which is sure to instill others also, who will be able to unfurl their wings in an open platform in near future. Let us hope for the best.