BY DEBAJYOTI CHAKRABORTY
KOLKATA, 3 OCTOBER 2022
The first movie show in 32 years at Srinagar, the capital city took place on Saturday morning with over 40 people watching the Bollywood action movie (Hindi version of the  Tamil movies)  Vikram Vedha and
Ponniyin Selvan 1.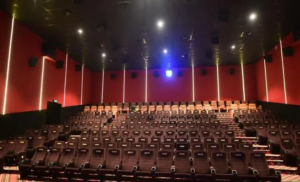 The first three screen  multiplex with a seating capacity of 520 people has been opened by Inox at Sri Nagar thus marking a new beginning in the Paradise on earth,  where once upon a time  shootings of most of the  famous bollywood films used to take place amidst the scenic beauty.
On 20 September, Lt Governor of Kashmir, Monoj Sinha inaugurated the multiplex. He also inaugurated two other theatres last month.
READ MORE – IRCTC LAUNCHES KASHMIR , NEPAL AIR TOUR PACKAGES
Special screening of Amir Khan's movie  Lal Singh Chadda, which was partly shot in Kashmir  was organised during the inauguration ceremony. Mani Rathnam's Ponniyin Selvan 1 starring Vikram and Aisharya Rai Bachchan. Saif Ali Khan and Hrittik Roshan starred in Vikram Vedha.
Set up near the army cantonment in Sri Nagar the area is safe and is a high security zone.
The Narendra Modi government is trying to restore normalcy in  Kashmir and has been providing necessary infrastructure upgrades to boost the tourism of the state.
Kashmir Tourism is one of the top international tourist attractions of Incredible India. A lot of Bengalies have been visiting the paradise on earth in this Durga Puja festival holiday for the first time in a long time.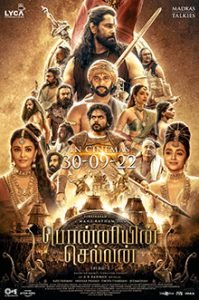 The tickets have been priced at Rs.200 and Rs.500.
" People of Kashmir have a relationship of love  with  the Indian film industry. I hope that with the opening of this multiplex and theatres the cinema culture will be revived back in the valley," says Lt. Governor Manoj Sinha.
Educationist Vijar Dhar, who runs the Delhi Public School in Sri Nagar has set up the multiplex at Sonowar area and tied up with Inox.
In the early 1990s all the eight privately owned cinema theatres were closed in the valley due to subversive activities. Despite repeated efforts by the then state and Indian governments the movie theatres could not be opened and the last movie theatre, Neelam Cinema closed its shutters forever in 2010 after a long shut down.
Central Paramilitary forces have been guarding the multiplex 24×7 with sophisticated weapons as New Delhi is desperate to push back normalcy in the valleys and taking measures one after another.
As Kashmir is going through a Golden Period of tourism in this year in the first eight months about 20.50 lakhs tourists visited the valley including 3.65 lakhs pilgrims alone as Amarnath Yatris.
With the tourism long peak season begins it is estimated that further footfall will increase in the paradise on earth. Already, occupancy rates at houseboats have increased to 80 percent.
About 10,500 foreigners have visited the tourism hotspots like Shikara and Dal Lake in   SriNagar, Pahalgam, Sonamarg, Gulmarg.
Mr. Mustaq Chaya, chairman of J&K Hoteliers Club said that the trends are encouraging and it seems now that the tourism industry is reviving thanks to steps taken by the central government and support from the tourism ministry.
Talking to The Travel and Tourism Times, Mr. Anil Punjabi, Chairman ( East) of Travel Agents Federation of India (TAFI) said that every Indian wants to see the new Kashmir.
" Kashmir has always been a favourite place  of Indian and foreign tourists and it is easily saleable for both  family and leisure travel and adventure tourism,"says Mr. Anil Punjabi.
Mr. Manav Soni, Chairman ( East) of Travel Agents Association of India (TAAI) said that it is good news that a multiplex has opened after 32 years in Kashmir. " This year many tourists from the state have been visiting Kashmir in this festive season,"he added.