BY TTT NEWS NETWORK
KOLKATA, 8 JANUARY 2023
Due to poor visibilty, as capital Dhaka has been blanketed by dense fog, eight aircrafts failed to land at Hazrat Shajalal International Airport in Bangladesh and seven aircfats have been forced for unscheduled landings in Netaji Subhas Chandra Bose International Airport in Kolkata and one in Yangon.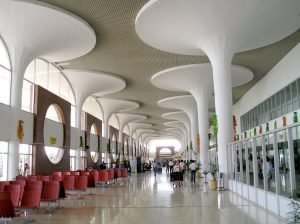 Flight services have been disrupted since midnight due to heavy fog and poor visibility. On January 4 this year , an international flight was diverted to Hyderabad in India and operations of seven others were delayed due to dense fog.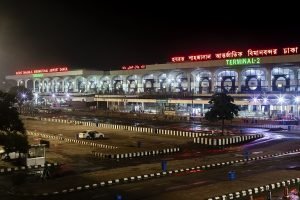 Aviation industry sources said that flights operated by Salam Air, Kuwait Air, Air Arabia, Jazeera Airlines, Gulf Air, Malindo and bangladesh Biman landed at Netaji Subhas Chandra Bose International Airport in Kolkata of India while the Air Asia flight landed at Yangon.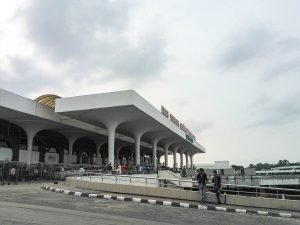 Flights from Oman Air, Biman Bangladesh, Qatar Airways, Emirates Airlines, Saudia Airlines, Himalaya Airlines and Fly Dubai were also delayed due to fog.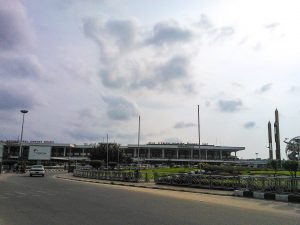 ABOUT
Hazrat Shahjalal International Airport , (IATA: DAC, ICAO: VGHS formerly VGZR), formerly known as Zia International Airport, is the largest international airport in Bangladesh. It is located in Kurmitola, 17 kilometres (10.56 miles) from the city centre, in the northern part of the capital city Dhaka. The airport is also used as a part of Bangladesh Air Force Base. The airport has an area of 802 hectares (1,981 acres). The Civil Aviation Authority of Bangladesh (CAAB) operates and maintains the airport.

Hazrat Shahjalal International Airport is the primary hub of the national flag carrier Biman Bangladesh Airlines. In addition, it is also the main hub of most of the private airlines in Bangladesh including Regent Airways, Novoair and US-Bangla Airlines. The annual passenger handling capacity of the airport is 18.5 million passengers and this passenger handling capacity is predicted by CAAB to be sufficient until 2026.
It is a two star certified airport by Skytrax.