BY DEBAJYOTI CHAKRABORTY
ASANSOL / KOLKATA, 19 NOVEMBER 2022
Bollywood's effort to  convert the real life stories into reel life of the heroics of India's biggest coal mine disasters continues till today. After 'Kala Pathar' and  'Kalka' many decades ago the latest film will be  'Capsule Gill', a biopic on the professional life heroics of a mining engineer. The first teaser of the film was released in July.
Yash Chopra directed  the blockbuster hindi feature film Kala Pathar which was released on 24 August   1979, starring Amitabh Bachchan,
Sashi Kapoor, Shatrughan Sinha , Sanjeev Kumar, Rakhi Gulzar, Neetu Singh Parveen Bobby based on the real story of  independent India's
greatest coal mine disaster, Chasnala of IISCO (now ISP)  on 27 December 1975  in which over 375 coal miners were killed due to
inundation inside the colliery.
A very nostalgic Vijay Pal Singh aka Amitabh Bachchan had tweeted on the 42 nd anniversary after the film Kala Patthar was released with
the images of the posters recalling the days during which he had stayed in Asansol and Dhanbad colliery belt for the shooting. Mangal
Pandey aka Shatrughan Sinha who was drowned at the end of the movie trying to save trapped coal miners has become the Asansol lok sabha MP this year.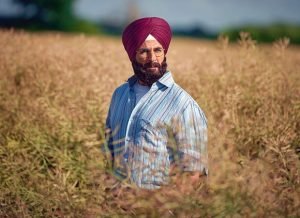 Shatrughan Sinha  again produced his award winning movie , Kalka in 1983, co-starring with Raj Babbar in which he fought against the
management after 85 miners were drowned in a coal mine.
The latest entrant is  the upcoming movie 'Capsule Gill' (2023) in which the Bollywood's Mr. Khiladi, Akhshay Kumar  will play in the
title role in reel life and portray the real life  heroics of the then engineer  Jaswant Singh Gill, who had saved 65 precious lives of the
coal miners trapped inside during the Eastern Coalfields Limited (ECL) Mahabir Colliery disaster in Raniganj  in 1989. Parineeti Chopra will
be the heroine.
It was the first ever successful  major rescue of trapped coal miners on 16 November 1989,  and the day 16 November is commemorated as the Mines Rescue Day.
Union coal minister, Prahlad Joshi has tweeted on 15 November 2022, "Remembering Late Sardar Jaswant Singh Gill ji for his heroic role in
rescuing 65 workers from a flooded coal mine, in 1989. We are proud of our #CoalWarriors who battle everyday against the odds to assure
India's energy security."
And Akhshay Kumar immediately responded in his tweet , " Grateful to you, @JoshiPralhadji, for recalling India's first coal mine rescue mission – this day 33yrs ago. मेरा सौभाग्य है कि मैं #SardarJaswantSinghGill जी का किरदार अपनी फ़िल्म में निभा रहा हूँ. It's a story like no other!
@easterncoal."

"Remembering Late #SardarJaswantSinghGill on this day, who rescued the lives of miners who were stuck in the coal mines of Raniganj under very difficult circumstances. It is indeed an honour and privilege to showcase his heroic act in our next film,"  tweeted producer Vashu
Bhagnani.
"On Rescue Day, we commemorate the act of bravery of the late Sardar Jaswant Singh Gill. He rescued 65 trapped coal miners 33 years ago on this very day. He will be remembered forever," tweets Eastern Coalfields Limited.

Pooja Entertainment is producing the film and  will be directed by Tinu Suresh Desai. The first look was released when the team was
shooting a few months back at London.
As an adjacent underground water table cracked, water gushed in and started drowning them inside Mahabir Colliery. Out of 220 miners, six
miners died on the spot.  An Amritsar based engineer Jaswant Singh Gill then jumped inside and helped rescue the remaining 65,  after  a
six-hour-long   ordeal.

He passed away on 26 November 2019 and has been awarded the Sarvottam Jeevan Raksha Padak by the then president of India R. Venkataraman. A chock in Majitha Road in his hometown in  Amritsar was also named after him.
Punyadeep Bhattacharya, CGM and spokesperson of ECL told The Travel and Tourism Times that the sequences  of film will be shooted  mainly in Ningha colliery and Mines Rescue Station and Neamatpur Central Worship and  Kunustoria  Area Office. " The shooting will start from 23 November and will continue for more than a week," added Punyadip Bhattacharya.
Sudip Dasgupta, Inspector in Charge of Raniganj Police Station of Asansol Durgapur Police Commissionerate (ADPC) said that the first
phase of shooting in Asansol will be on 23 and 24 November at Jamuria and Raniganj. " Akhshay Kumar is not coming in the first phase of the shooting and on 24 November the shooting will be held at Egra village for two hours in the morning  and Bansra Hospital for three hours in the afternoon. We will provide adequate security measures," added Sudip Dasgupta.

" I am excited after knowing  that Akhshay Kumar will shoot in Raniganj for his upcoming film Capsule Gill. I wish him huge success,"
said Anil Punjabi,  owner of ArES Travels in Park Street, where Akhshay Kumar used to work during his early days in the travel agency
office and stayed in Kolkata. Every time he come to Kolkata, Mr. Khiladi meets Anil Punjabi and his family members including last time
for promotion of his film Raksha Bandhan.
Bengal has been a location for several upcoming films of Bollywood and South India as the action packed sequences of the upcoming  Telugu
film Pushpa -2 ( Pushpa : The Rule)  featuring Allu Arjun will be shooted in the dense forests of Bankura very soon. Pushpa with star
cast Alu Arjun has already been a super duper hit.
The central government has already directed the states to promote film tourism and the West Bengal government has identified film shooting as a  key tourism sector in the state and has been planning to set up a Film City in Purulia like Ramoji Film City in Hyderabad.
Remembering Late Sardar Jaswant Singh Gill ji for his heroic role in rescuing 65 workers from a flooded coal mine, in 1989.

We are proud of our #CoalWarriors who battle everyday against the odds to assure India's energy security.

— Pralhad Joshi (@JoshiPralhad) November 16, 2022
Grateful to you @JoshiPralhad ji, for recalling India's first coal mine rescue mission – this day 33yrs ago.
मेरा सौभाग्य है कि मैं #SardarJaswantSinghGill जी का किरदार अपनी फ़िल्म में निभा रहा हूँ. It's a story like no other!@easterncoal

— Akshay Kumar (@akshaykumar) November 16, 2022
On Rescue Day, we commemorate the act of bravery of late Sardar Jaswant Singh Gill. He rescued 65 trapped coal miners 33 years ago on this very day. He will be remembered forever. pic.twitter.com/yfQOxN4xQe

— Eastern Coalfields Limited (@easterncoal) November 16, 2022