BY ROBIN GHOSH
( FORMER CHIEF ECONOMIST, BENGAL CHAMBER OF COMMERCE AND INDUSTRY)
KOLKATA, 11 SEPTEMBER 2023:
Having been associated with the entertainment sector and being an economist and communication consultant, I am often being asked by young filmmakers – how to market their debut film.
The film , fiction and non – fiction is like any other product.
It has a demand and supply side. A market, distribution system, value rating, transaction between customer and supplier.
Since it operates in a marketing framework much depends on marketing strategy and initiatives.
Traditionally film has been marketed through hoardings, banners, wall writing, advertising in newspapers and magazines, radio spots etc.
But, the world has changed. Youth ,the major customers of film or cinema are now hooked to new and newer media platforms – the social media, the internet, the digital channels like YouTube and so on.
The trend and style of movie marketing is undergoing transformation – new tools and techniques are being discovered and implemented to promote and market movies.
One of the blind spots of producers of movies is – the movies don't need much marketing – if the movie is good and viewers like it – the word of mouth will generate overflow.
There is no doubt a grain of truth in this kind of thinking – but not always. When capital is employed, investment is made, returns have to be ensured.
Naturally, and consequently risks need to be minimised. Strategic marketing is nothing but risk minimisation.
Having realised this game, moviemakers are now creating a new playbook, a new genre of movie promotion strategies.
A new promotion model for movie marketing has emerged.
Studios and filmmakers are increasingly turning to influencers to woo audiences into theatre.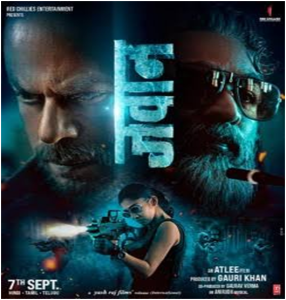 Briefly the model is:
1. Film producers include a budget to pay for influencers who produce sketches and reels leading upto release of the movie.
2. Influencers tie up with lead actors and produce sketches and reels for social media platforms.
3. Social media is tapped to reach audiences, to build engagement and pull viewers.
4. It is a cost effective model which small producers can afford.
5. The advantage of this model is – it provides instant feedback and an opportunity to refine your strategy.
6. By stepping in – the influencers build anticipation by highlighting the movies' plots or showcasing songs that act as a bait.
7. The job of the influencers does not end with release of the film, they continue to excite audiences through post- release discussions.
The good news is that influencers are now available at affordable cost. What needs is – a change in the mindset of the film producers and studios to consider influencer marketing – a powerful weapon for promoting a film.