(Indian Delegation will present India as a creative hub, a land of storytellers and promote ease of filming in the country)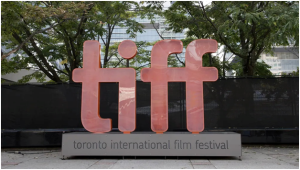 TTT NEWS NETWORK
NEW DELHI, 6 SEPTEMBER 2023:
After its successful participation in the 76th Cannes Film Festival in May this year, India is geared to take its films to the 48th Toronto International Film Festival (TIFF) that starts from September 7, 2023. This year, the focus will be to showcase India as a hub of talent, content, and entertainment. The official Indian delegation to TIFF will be led by Mr. Prithul Kumar, Joint Secretary (Films), Ministry of Information and Broadcasting, Government of India, and Managing Director, National Film Development Corporation (NFDC). NFDC is the nodal agency of the Information and Broadcasting Ministry that is organising India's participation at TIFF.
In its extensive participation plan, India will host several sessions to showcase the country's creative as well as technological strengths and invite international stakeholders to co-produce films with India and to film in Indian locations. An exclusive spotlight session, titled, Come, Film in India, endeavours to showcase India's film policies, India's single window mechanism will be made to the international fraternity to promote the ease of filming in the country. As a celebration of the cinematic achievements of India and Canada, the countries seek to explore and promote the potential of filmmaking across mediums such as Feature, Short films, Animation Projects, OTT content, and Web Projects. The attendees will feature representatives from NFDC, Ontario Creates, Telefilm Canada, Indian producers and Canadian producers.
India's participation at TIFF will get underway with the inauguration of the India Pavilion which has been designed by the National Institute of Design, Ahmedabad. Besides the spotlight session, a session on India as a Land of Storytellers and several meetings with international dignitaries is planned.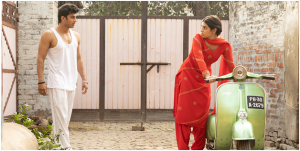 This year, six Indian films have been shortlisted in the official selection at TIFF. These are, Dear Jassi directed by Tarsem Singh Dhandwar, Kill, directed by Nikhil Nagesh Bhatt, Thank You For Coming, directed by Karan Boolani, Lost Ladies, directed by Kiran Rao, Sthal/ A Match, directed by Jayant Digambar Somalkar, Vasudhaiva Kutumbakam / The World is Family by Anand Patwardhan. The film Dil Hai Gray, directed by Susi Ganeshan will be screened in the market section.