BY TTT NEWS NETWORK
KOLKATA, 30 JANUARY 2023:
For the convenience of the commuters, Special train between Puri and Patna will continue its run for another four (04) more trips with existing stoppage,days of run and timings.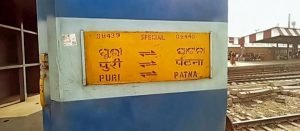 08439 Puri – Patna Special will run on every Saturday between 04.02.2023 and 25.02.2023 (04 trips) and 08440 Patna – Puri Special   will run on every Sunday Between 05.02.2023 and 26.02.2023 (04 trips).
The trains will have General Second Class, Sleeper Class and air condition coaches.