BY DEBAJYOTI CHAKRABORTY
KOLKATA, 21 SEPTEMBER
To revive the lost and forgotten  sweets of Bengal, Bangla Misti and Bakery Academy is hosting a Carnival of traditional bengali sweets at Icchapuran Community Hall at Kasba on the day of the Mahalaya ( 25 September).
The portfolio of bengali sweets or misthannyo is quite large.  There are several types  of sweets – dry sweets like sandesh, syrupy, payesh, multiple variations like pithe etc.
Many of them still exist and many of them have been lost forever , reasons are manifold : economics of production, changing taste of customers and sheer negligence of elites to recognise misti as an art object and its value as a part of Bengal's  artistic heritage, feels experts.
Talking to The Travel and Tourism Times, state tourism minister, Mr. Babul Supriyo who himself is a connoisseur of bengali sweets said that he is delighted that such a carnival to revive the glorious heritage of lost sweets of Bengal will be held at Kolkata on the day of Mahalaya  and wished the event  a grand success.
Mr. Robin Ghosh, President of Shantiniketan Society for Youth Empowerment, which runs the Bangla Misti  and Bakery Academy and also a renowned economics and management guru  said that he is studying bangla misti industry for a while for two reasons, firstly  its potential to generate women's empowerment  in terms of generating jobs and  secondly bringing back the magic of bengali sweets which has been lost because of ups and downs of bengal's economy over the last few decades.
While explaining the main  objective  behind holding the harano and sabeki ( lost and traditional)  misti (sweets) carnival, Mr. Robin Ghosh said that every home in Bengal or in India is a customer of sweets throughout their life. Same is the case with cakes and bakery products . With  such a big and growing  market the future potential of bengal's misti is huge.
" Huge sustainable market having huge scope for self employment ,it only needs innovation, technology orientation and modern methods of marketing . At Bangla Misti and bakery  Academy our dream is to train women technicians who will operate rasgulla making machines , rabri and doi making machines. Simultaneously  we also  train them in baking art so that if needed they can launch homemade  bakery business,"says Robin Ghosh.
Entry is free at the one day long Harano and Sabeki Misti Carnival at Kasba opposite to the Mall Acropolis Mall, and there will be 25 stalls all run by women and the carnival will open from 11.30 AM and will end on 8.30 PM. There will be lucky draws and scratch cards. And people can contact directly for information at the number : 9674304333.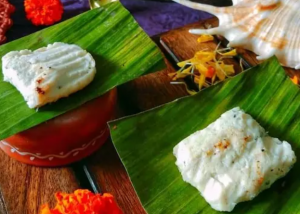 This is the first such endeavour in Kolkata in recent years to revive the old glory of lost bengali sweets. Not only Bengalis  but people from other states, countries are also fond of Bengal's sweet dishes. Like little master Sunil Gavaskar was fond of mishti doi of Kolkata. Many are fond of the nolen gur ( jaggery) and majority loves the most popular, the GI tagged rosogolla.
With the  long festive season ahead, the sales of the sweets of Bengal is set be higher due to occasions like Shubha Bijoya and  Bhai Phonta.
Some of the sweets that will be available includes Chosir Payesh, narkel chop, labanga latika, elo jhelo, khejurer pantua, narkel paturi sandesh, aflatoon, kaju gulkand sandesh, fulkopir sandesh, nikhutir payesh, rosogollar payesh, rasa manjari, ranga aloor mon mohini, kumro kheerer pithe, badshah bhog, , rongila pthe, kheer potol, mohan bhog, taler patisapta, kesari lauer payesh etc.
" These twenty five women are all housewives and hail from different parts of West  Bengal and have lost the misti recipe diary or book of their grand mothers long back  and through their hands we dream  to revive the golden heritage of Bangla sweets so that the posterity can taste the mouth watering desserts in the next 100 years to come,"concludes Mr. Robin Ghosh.