BY DEBASHREE CHAKRABORTY
KOLKATA, 10 FEBRUARY 2023
 Union Mines secretary, Vivek Bharadwaj has announced  that for the first time in the history of the country huge reserve of non ferrous metal- Lithium has been traced at Salal – Haimana area of  Reasi district in Jammu and Kashmir at the 62 nd Central Geological Programming Board meeting in New Delhi  today .
 It is stated to be second largest Lithium deposit in the world. Sources said that the deposits are worth Rs.38 lakhs crores.
The Geological Survey of India (GSI) has discovered the country's first deposit of about 5.9 million tonnes of deposits of lithium, according to Akshay Kashyap, MD of  Greenfuel Energy Solutions Private Limited and  this discovery will help in India's transition to EV vehicles smoother as lithium is a major component for making EV batteries around the globe.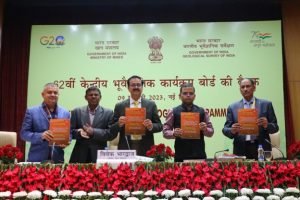 Chile has the world's largest lithium reserve followed by Australia, China, Brazil and Portugal. At present India imports about seventy percent of its lithium requirements from China and Hong Kong.
The target of India is  to have 30 percent of EV vehicles within 2030 from currently one percent EV running on the roads.
" The goal of India achieving net zero carbon emissions by 2070 seems possible now as the country will become self reliant in Lithium mining and can increase the domestic lithium ion battery production. The discovery of GSI is set to become not only  a major game changer in the green  energy sector in the country , but will change the socio economic scenario of the region,"added Mr. Akshay Kashyap.
"Geological Survey of India has for the first time established 5.9 million tonnes inferred resources (G3) of lithium in Salal-Haimana area of Reasi District of Jammu & Kashmir (UT)," tweets union  ministry of mines today.
DC Reasi says, "Geological Survey of India was working for past 5-6 years on bauxite reserves in Salalkote area. As per their report, there is availability of 5.9 million tonnes of lithium reserves in this bauxite composite."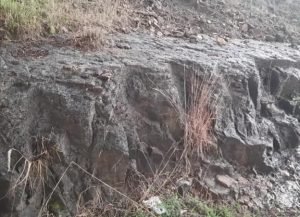 The  world's top three largest producers of lithium are Australia, Chile and China. The demand for lithium is expected to reach 1.5 million tonnes of lithium carbonate equivalent by 2025 and over 3 million tonnes by 2030.
Johan August Arfwedson is credited with the discovery of lithium in 1817. The name is derived from the Greek word 'lithos' meaning stone.
USES:
The most important use of lithium is in rechargeable batteries for mobile phones, laptops, digital cameras and electric vehicles. Lithium is also used in some non-rechargeable batteries for things like heart pacemakers, toys and clocks.
Lithium metal is made into alloys with aluminium and magnesium, improving their strength and making them lighter. A magnesium-lithium alloy is used for armour plating. Aluminium-lithium alloys are used in aircraft, bicycle frames and high-speed trains.
Lithium oxide is used in special glasses and glass ceramics. Lithium chloride is one of the most hygroscopic materials known, and is used in air conditioning and industrial drying systems (as is lithium bromide). Lithium stearate is used as an all-purpose and high-temperature lubricant. Lithium carbonate is used in drugs to treat manic depression, although its action on the brain is still not fully understood. Lithium hydride is used as a means of storing hydrogen for use as a fuel.