BY TTT NEWS SERVICE
KOLKATA, 29 OCTOBER 2022
The first night sky sanctuary in India is being set up in historic Hanle village in Ladakh. Recently union Science and Technology minister Jitendra Singh  has announced to set up the project within three months.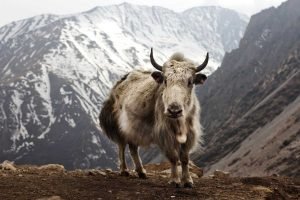 The upcoming dark sky reserve will be unique and will be the first of its kind project undertaken by the government in the country and will boost astro tourism, feels union science and technology ministry.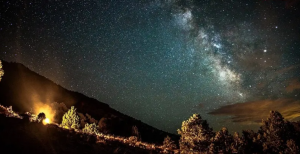 Changthang wildlife sanctuary is the world's second largest nature reserve and the night sky sanctuary will be a part of the world's highest located site for optical, gamma ray and infrared telescopes.
Recently a tripartite memorandum of understanding was signed between the Union Territory Administration, Ladakh Autonomous Hill Development Council (LAHDC)  Leh, Indian Institute of AstroPhysics (IIA) at New Delhi to set up this unique project.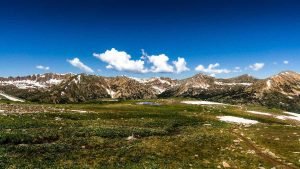 Hanle is located in Ladakh cold desert region and efforts will be taken to reduce unwanted  light pollution and illumination.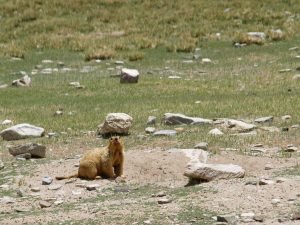 Chanthang in Ladakh has over 4 lakh animals, mainly Pashmina goats, besides sheep, Tibetain wild ass, black necked crane and yaks. A high level delegation team of scientists have visited Ladakh already.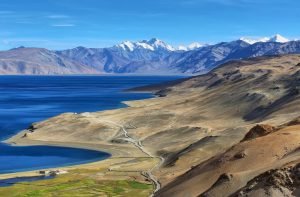 A regional unit of Central Leather Research Institute  (CLRI) will also be set up here. The central government feels that these projects will further boost the local economy and tourism of the region.
Changthang Cold Desert  Wildlife Sanctuary:
This sanctuary is home to a diversity of flora and fauna and is spread over an area of 1,600 sq km. It is located in the Ladakhi Changthang Plateau in the Leh  . It boasts of the highest lake on earth, Tso Moriri. The majestic River Indus dances through the sanctuary. Not just that it is also believed to include the world's highest village, Korzok Village that draws tourists for the Korzok Monastery. From sighting about 200 species like  the rare snow leopard, one can also spot a kiang or a wild ass, along with the dark-necked crane. Other interesting species one can find inside the snactuary are the  Tibetan wolf, wild yak, bharal, brown bear and the mormot that seems to be present everywhere. It also has a wide variety of avifauna and around 44 types of waterbirds and seasonal species of migratory birds are also found here.
Tsokar Eco Resort, The Grand Dragon, Ladakh Himalayan Retreat, Goose Homestay are some of the best places to stay.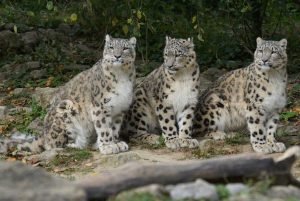 It is about 75 kilometres away from Ladakh and two hours and ten minutes drive from the city. Private Taxi is available from Leh.