BY DEBAJYOTI CHAKRABORTY
CHENNAI, 20 SEPTEMBER 2022
The 5000 th store of Apollo Pharmacy, India's leading omnichannel pharmacy retailer with over 50 percent market share in the organised sector has been opened at Perungudi, OMR Road in Chennai in Tamil Nadu.
Most of us are familiar with the proverb – every journey begins with a small step. However, it is worth mentioning that only those who have the conviction to convert obstacles into opportunities script history. Dr Prathap Reddy, Chairman, Apollo Hospital Enterprises Ltd (AHEL), is one such giant among men who brought quality healthcare to India when there were hardly any private health establishments of excellence in the country.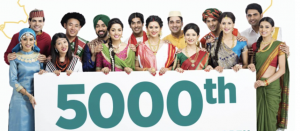 All this changed on September 17, 1983, when the first Apollo Hospital was inaugurated in Chennai, Tamil Nadu.
Since then, there has been no looking back. Today, nearly forty years later, Apollo Hospitals and its allied businesses are only growing by leaps and bounds.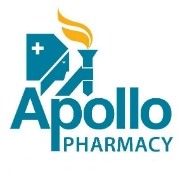 Guided by Dr Pratap Reddy's vision of providing quality medicines round the clock to every Indian citizen and under the dynamic leadership of the Executive Vice Chairperson Ms Shobana Kamineni, the healthcare group is leading the expansion of the Apollo Pharmacy retail chain across India.  Apollo Pharmacy launched its 5000th pharmacy in Chennai – the birthplace of AHEL.
Apollo Pharmacy – Scaling New Heights
Apollo Pharmacy, India's largest and most trusted omnichannel pharmacy retailer, added yet another feather to its cap by opening its 5000th pharmacy outlet in the country. The new store was inaugurated at Perungudi, OMR Road, Chennai on September 17, 2022 – the 40th anniversary of the Apollo Hospitals group. The chief guest for the landmark event was none other than Dr Prathap Reddy. The inauguration was also graced by Dr Preetha Reddy – Executive Vice Chairperson, Ms. Suneeta Reddy – Managing Director, Ms. Shobana Kamineni – Executive Vice Chairperson, and Dr Sangita Reddy – Joint Managing Director.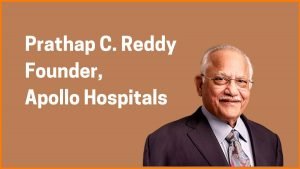 Speaking on the momentous occasion, Ms Shobana Kamineni reflected on Apollo Hospitals' extraordinary growth story. In her speech, she highlighted the ever-evolving nature of consumer choices and the need to differentiate ourselves on range and service offerings, not just price. She also underscored the increasing emphasis on preventive healthcare with consumers realising the significance of a healthy diet, exercise, quality medication and wellness products from a trusted source.

On the opening of the 5000th pharmacy store, Ms Shobana Kamineni stated the launch of the new outlet has cemented Apollo Pharmacy's No. 1 position in the organised retail pharmacy sector with its distinct omni retail model. She took pride in the fact that more than 60 crore Indians now have physical access to Apollo Pharmacy. In her speech, she also set her sights on the future by stating her intention to take the number of consumers served in a single day from 7 to 10 lakh in the future.
Mr. P.Jayakumar, CEO of Apollo Pharmacies Ltd announced that the company has an ambitious target to open 10,000 brick and mortar pharmacy outlets in the next few years.
About Apollo Pharmacy:
Established in 1987, Apollo Pharmacy is India's first and largest omnichannel branded pharmacy retail network. It is a division of Apollo HealthCo, a unit of the Apollo Hospitals Enterprise Limited (AHEL). With 5000 pharmacy stores serving more than 13000 pin codes, Apollo Pharmacy endeavours to provide consumers with 24/7 access to genuine lifesaving and OTC drugs. Accredited with International
Quality Certification, Apollo Pharmacy is driven by a single-minded goal of protecting consumers from spurious drugs and products. Managed by a team of qualified and experienced professionals, Apollo Pharmacy offers medications, OTC and FMCG products including vitamins and supplements, baby care, personal care, health & nutrition foods. The pharmacy business has also forged exclusive tie-ups with well-known international health and wellness brands like Holland & Barrett, Dr Organic and Optibiotix.