BY DEBAJYOTI CHAKRABORTY
KOLKATA, 19 SEPTEMBER 2022
Today is the international snakebite awareness day and the World Health Organisation (WHO) has hosted a public webinar today for its worldwide awareness.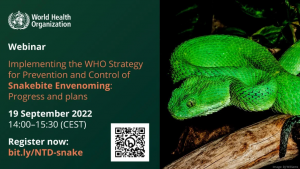 India is the snakebite capital of the world and according to estimates about 58,000 people die every year which is almost half of the total snakebite deaths in the entire world. The exact figures are yet not known as still most cases are not reported.
And the most stunning fact is that despite having four of the world's top ten most poisonous land snakes, including Inland Taipan, the world's most poisonous snake, the death rate is less than ten every year.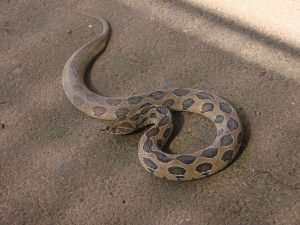 Whereas in India, there are 60 odd poisonous species out of a total 270 snake species but the fatality figures are  very high.
The most significant fact is that over 70 percent of snake bite envenomation occur in males in the age group of 20 to 60 years, and they live in villages and are the sole bread earners of their respective families. Hence, in rural India there is a huge socio economic impact due to snake bite.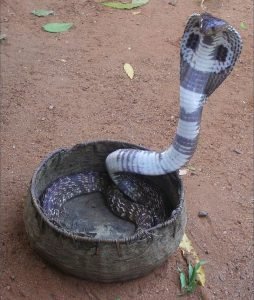 The Indian Council of Medical Research (ICMR) has formed a National Task Force for study and survey of snake bites in India, which is going to be the biggest ever such research in South East Asia.
The Task Force is headed by Dr. Jaideep C Menon, cardiologist of Amrita Institute of Medical Sciences, Kochi, Dr. Omesh K.Bharti, state epidemiological officer of Himachal Pradesh government, Shantanu K. Sharma, Scientist G with Regional Medical Research Centre at Dibrugarh.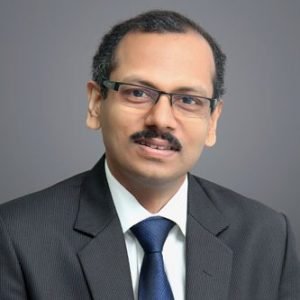 The Task Force is at present working in the four north eastern states of Aruna Chal Pradesh, Meghalaya, Mizoram and Tripura and on a field trip for research work and survey.
The ASHA workers are doing the field job and visiting door to door collecting data and filling up forms.
Recently, the World Health Organisation (WHO) has  also appointed Dr. Omesh Kumar Bharti to the Regional Technical Advisory Group on dog mediated human rabies in the South East Asia Region.
Talking to The Travel and Tourism Times, Padma Shri Omesh Bharti said that the WHO has listed  snakebite as a neglected tropical disease in 2017.
"In India, mostly snake bite fatal incidents occur due to the  bites of monocled cobra ( Naja Kounthia), Russell's Viper  and Common Krait. Banded Krait is the most poisonous snake in India and King Cobra is the largest poisonous land snake found in India. We have found in many cases the polyvalent ASV developed from the snakes of Tamil Nadu does not properly work with the venom in other regions of the country and WHO has suggested developing zone specific venom collection centres," Dr. Omesh Bharti added.
Incidentally over 50 percent of the snake bites are dry.
In India the Big Four snakes are – Russell's Viper, Indian Cobra, Common Krait and Saw Scaled Viper.  Only theIrula Cooperative Society in Tamil Nadu has the  license to  collect snake venom in India.
Padma Shri, Romulus Whitakar, the world famous king cobra researcher has also batted for setting up zone specific collection centres in India.
Dr. Dayal Bandhu Majumdar, snake bite resource person of West Bengal, has submitted a model of treatment  proposal to the state government to save critical snake bite victims in rural areas. West Bengal records a very high number of snake bite deaths.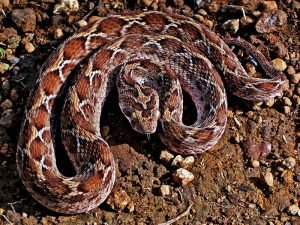 Webinar : "Implementing the WHO Strategy for Prevention and Control of Snakebite Envenoming: Progress and plans."
Snakebite envenoming is a neglected tropical disease that impacts the lives of millions of the world's most vulnerable people. It is estimated that snakebite envenoming causes 81,000–138,000 deaths each year, with around three times as many amputations and permanent disabilities.
In May 2019, the World Health Organization (WHO) launched its strategy for prevention and control of snakebite envenoming with the objective of halving the number of deaths and disabilities globally by 2030. To achieve this objective, the strategy advocates a systemic and multidisciplinary approach focused on improving treatments, strengthening health systems, engaging communities, building partnerships and mobilising resources. Since being launched, political and scientific attention to snakebite envenoming has grown substantially, although funding remains a limiting factor.