BY DEBAJYOTI CHAKRABORTY
KOLKATA,30 AUGUST
Netaji Subhas Chandra Bose International  Airport in Kolkata  has registered the fifth highest footfall in domestic passenger numbers and ninth highest footfall in international passenger numbers in the month of July  amongst all the airports in the country.
As per the data available from Airport Authority of India (AAI), Delhi has topped in both the categories followed by Mumbai.While Bengaluru became third in domestic sector, Chennai bagged the third slot in international passenger footfall numbers.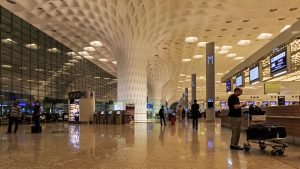 Talking to The Travel and Tourism Times, Mr. Anil Punjabi, Chairman ( East) of Travel Agents Federation of India (TAFI) said that the number of domestic passenger footfall is encouraging.
" I am sure the domestic sector is going to grow further in the coming months but we need international passengers to grow for that we need flights. The government, travel agents associations, airlines operators need to work hard and very quickly for further growth of the international sector," Mr. Anil Punjabi added.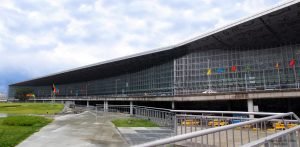 Mr. Manav Soni, Chairman ( East) of Travel Agents Association of India (TAAI) said that under the able leadership of airport director, Mr. C. Pattabhi and airport General Manager Mr. H.Pulla, the Kolkata airport has seen a total face revamp.
" Infact Kolkata airport is one of the showcase airports in India which is ready for all international and domestic arrivals and departures. Once Kolkata becomes the Gateway to the East, this Netaji Subhas Chandra Bose International  airport will have a bigger role to play,"adds Mr. Manav Soni.
There are about a dozen internal and national airlines operators who operate international flight services from Kolkata including Emirates Airlines, , Thai  Smile, Fly Dubai, Bhutan Air, Air Asia International etc.
Kolkata has registered 11,99,975 footfalls in domestic passengers and 1,60,307 footfalls in international passengers in the month of July.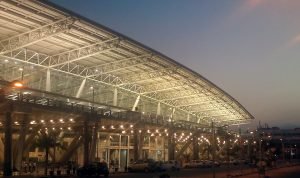 Delhi recorded 36,56,638 in domestic and 12,51,424 in international. Mumbai recorded 21,52,365 in domestic and 8,35,519 in international.
Bengaluru recorded 19,14,500 in domestic and 3,19,500 in international. Chennai recorded 10,20,516 in domestic and 4,29,859 in international.
Hyderabad recorded 13,11,995 in domestic and 2,89,286 numbers of international footfalls.
The top ten in the domestic passenger footfall list  in July are Delhi, Mumbai, Bengaluru, Hyderabad, Kolkata, Chennai, Pune, Ahmedabad , Goa and Srinagar.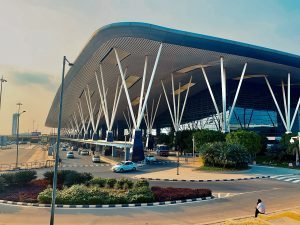 The top ten in international passenger footfall list in july are Delhi, Mumbai, Chennai, Kochi, Bengaluru, Hyderabad, Calicut, Trivandrum, Kolkata, Ahmedabad.
Indira Gandhi International (IGI) Airport is one of the busiest international airports in the world. Delhi being a good connectivity airport is attracting more international footfalls.
With the long festive seasons ahead and the world finally becoming completely normal, there will be further rise in the numbers of footfalls both in the domestic and international sectors, feels experts.
In the next few months two more international airline operators have already announced plans to start flight services from Kolkata.
Chief Minister Mamata Banerjee wants more international direct flight services  from Kolkata and the state tourism department has already planned to showcase the potential of the state to the various airlines operators very soon along with the travel agents associations.