BY TTT NEWS NETWORK
KOLKATA, 15 FEBRUARY 2023:
Eyeing India as its biggest resource market for international tourists by 2030, the Saudi Tourism Authority has tied up with TATA – IPL as partners to piggyback ride on the huge popularity of the most popular sports show in this cricket crazy nation.
Secretary of Board Cricket Control of India (BCCI), Jay Shah, Vice President, Rajeev Shukla, President of APAC, Alhasan Aldabbagh and other  officials  of Saudi Tourism Authority and BCCI were present in Mumbai on Tuesday.
Saudi Arabia Tourism will now raise destination awareness, as part of the sponsorship deal with the TATA – IPL.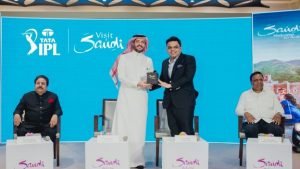 Through this partnership, STA aims to tap into a strong fanbase between the two countries, encourage affinity and increase awareness of Saudi as a leading destination for Indian travellers, especially among young people.
This year the Saudi Tourism Authority  expects two million visitors from India.
Talking to The Travel and Tourism Times about this latest development,  Anil Punjabi, Chairman ( East) of Travel Agents  Federation of India (TAFI) said that it is a big opportunity for both countries to promote business and tourism.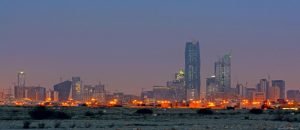 " Saudi Arabia is a very friendly country and the VISA has also been eased , IPL is the best platform to be visible in the country and the STA has taken the right decision in becoming a sponsor  and raising further  destination awareness," added  Anil Punjabi.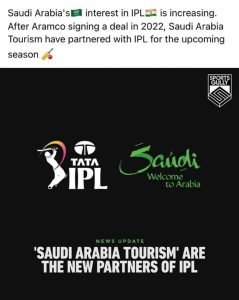 STA has participated in OTM Mumbai and in SAATE in Noida and is trying to compete with Dubai as one of the preferred destinations for the Indian tourists in the Middle east.
Besides the traditional religious destinations – Makkah and Madinah, it is also promoting other destinations. Besides the Unesco world heritage site –AlUla, STA also is keen to promote tourism in the mountains at southwestern Asir region along with the Red Sea coast. STA is promoting islands for tourism where travellers can enjoy the local life.

Saudi Arabia is opening up its economy and focussing on tourism as part of its Vision 2030.
Fahd Hamidaddin, CEO and Member of the Board at Saudi Tourism Authority, said, "India and Saudi share a vibrant youth culture and sport is an ideal platform to engage and inspire young people. Saudi Arabia is committed to supporting excellence in the world of sport and inspiring greater participation and improved quality of life among Saudi and global audiences alike. Sport, like tourism, brings people together in harmony and fellowship, bridging cultures and sharing perspectives on the world around us. These values are central to Saudi culture and are championed by young people from all around the world."
Alhasan Aldabbagh, APAC President at Saudi Tourism Authority, said, "As part of our global marketing strategy, the Indian subcontinent region is a key market for STA and we are continually enhancing ways in which we can excite tourists from these countries and welcome them to Saudi. We are delighted to announce our partnership with IPL, because we know how important cricket is to our visitors from South Asia.  Through our partnership with IPL, we aim to increase Saudi's presence and appeal in the Indian and South Asian markets. We are excited to show prospective South Asian visitors why they should consider Saudi not only as their next holiday destination, but also as a viable sports destination as we playhost to prominent sports and entertainment events such as Formula One, WWE, and the Spanish Super Cup."r
Jay Shah, Secretary of Board of Control for Cricket in India said, "Over the years, we have seen the Indian Premier League emerged as a dominant force at the global stage, generating strong appeal in the sporting ecosystem. For us, it's an exciting prospect that the Saudi Tourism Authority has immense faith in the power of IPL to bring countries together. We believe that the partnership will help promote Saudi's unique and diverse offering and position it as the leading leisure and tourism destination in the world. This partnership will create newer opportunities for cricket in Saudi and strengthen the sport in the region."