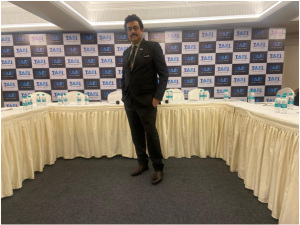 TTT NEWS NETWORK
KOLKATA, 3 SEPTEMBER 2023:
Mr. Anil Punjabi is all set to play a major role and will be representing Eastern India and has become the new member of the national committee of Travel Agents Federation of India (TAFI).
He has been the media face for the tourism sector in Eastern India and has been the chairman ( east) of TAFI since the past 25 years. Recently, Mr. Bilolaksha Das has taken over the charge of new Chairman ( EAST) of Travel Agents Federation of India.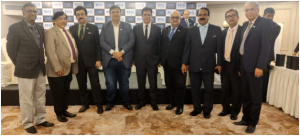 At a meeting held in Mumbai on Saturday, Anil Punjabi has been included in the strong panel of nine committee members of Travel Agents Federation of India.
President of TAFI, Mr. Ajay Prakash, National General Secretary, Mr. Abbas Moiz, treasurer, Mr. Hitank Shah, joint treasurer, Mr. Lalith Jain e tc were present in the meeting.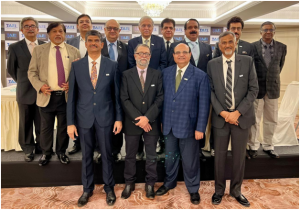 Mr. Anil Punjabi is one of the nine members of the national comitteee and will be representating Eastern India.
Talking to The Travel and Tourism Times, Mr. Anil Punjabi, who is also the Director of city based Ar-Es Travels in Park Street said that it is a big responsibilty and thanked the Travel Agents Federation of India (TAFI) top brass for showing faith on him and  he will try to work hard and achieve the goals in his new avatar.
"1.Industry insights: Discuss the current state of the travel industry, trends, challenges, and opportunities. Provide valuable insights to demonstrate my  expertise. 2.Collaboration: Emphasize my  commitment to working collaboratively with other travel agents, organizations, and government bodies to promote the industry's growth and recovery. 3.consumer interests: Talk about how this  role will benefit travelers, such as ensuring safety, promoting sustainable travel, or advocating for travelers' rights. 4.Education and training: Mention any plans to enhance the skills and knowledge of travel agents to provide better services to clients. 5.Future plans: Discuss upcoming initiatives, events, or projects that I plan to undertake during my  tenure," explains Mr. Anil Punjabi about his new role and work.
Mr. Bilolaksha Das, Chairman ( east) of TAFI has congratulated Mr. Anil Punjabi for becoming the national committee member from Kolkata and  representating eastern India in the national travel and tourism sector.