By DEBAJYOTI CHAKRABORTY
BENGALURU, 1 July
Bengaluru, once known as the Garden City is now called the silicon city, IT Capital, Start up Hub of India, is one of the fastest growing metropolitan cities of the world. The existing two railway junction stations – Kranti Veera Sangolli Rayanna Station (Bengaluru City) and Yesvantpur station provided for the needs of the long-distance rail transport Bengaluru, with the rest of the country. Introduction of more trains at these existing stations was not feasible due to saturation: path and terminal capacity were limited.
This Terminal provides for enhancement of capacity: to meet the transportation requirement of Bengaluru in the days to come (for the next 10 years). Along with other measures being taken in Bengaluru and Karnataka (such as doubling, signaling improvements, electrification etc. This new Railway Terminal will absorb the passenger load as the city grows, with more and more people coming in bringing investments, job opportunities, tourism etc. Its pleasant weather, cosmopolitan culture attracts people from all over India and the world.
Talking to The Travel and Tourism Times, P.K.Mishra, additional general manager of South Western Railways said that, " I have camped here last year to complete this prestigious project of Indian Railways".
It stands out as a benchmark in terms of the amenities: the modern airport-like architecture, Divyangjan-friendly, environment-friendly features spell out a new era in the history of Indian Railways in general. Apart from taking the customer delight to a new level, this station marks a paradigm shift in the concept of Railway stations: from being a place of train running to a re-imagined space in the city where transport-commerce-business converge emerging as a hub of multifarious activities spurring socio-economic progress. This station is the first of its kind in India: fully centrally air-conditioned railway station.
Brief on the Project
The Ministry of Railways, approved the proposal in the Pink Book (Budget) of Railways in 2015-16. Now the terminal is ready for operations constructed at a cost of Rs.314 Crores. The terminal will have the capacity to deal with 50 pairs of trains. It is named after the eminent engineer-statesman-nation builder – Bharat Ratna Sir M. Visveswaraya who made invaluable contributions for growth and development of country in general and Karnataka in particular.
Contractors/ agencies involved in the construction are M/S M.V.V. SAtyanarayana, Secunderabad PJB Engineers Private Limited, Bengaluru, Krishi- AB (JV), Bengaluru, Superior Aircon Private Limited , New Delhi and Krishi Infratech, Bengaluru.
State of the art facilities & a host of amenities
a) Aesthetically designed canopy over station building concourse (4200 sqm).
b) Fully air-conditioned entrance Lobby (900 sqm) – first one in Indian Railways.
c) Seven Platforms with shelters for passengers and platform lines are provided with CC aprons for better maintainability and cleanliness.
d) Wide Foot over bridge and two subways (with ramps—Divyanjan friendly) connecting all the platforms. Escalators, Lifts to facilitate passengers movement, besides stairs: Divyang-friendly Railway Station. One dedicated ticket counter also provided for Divyangjan/Differently-abled.
e) Upper Class Waiting Hall for Ladies & Gents, Reserved Lounge and Food Court area.
f) Well marked parking space for 250 four wheelers, 900 Two Wheelers, 50 Auto Rickshaws and 20 Cabs.
g) A dedicated bus bay – For holding buses to provide a multimodal seamless connectivity to important places in the city.
h) Well designed spacious landscape in circulating area.
i) Recycling plant with capacity of 4 lakh litres of water and rain water harvesting.
j) Train Operation Control Panel with electronic interlocking, Service Buildings,
k) 3 Pit Lines for train examination and 120 M long Parcel Siding line.
l) Railway lines in the Terminal are electrified.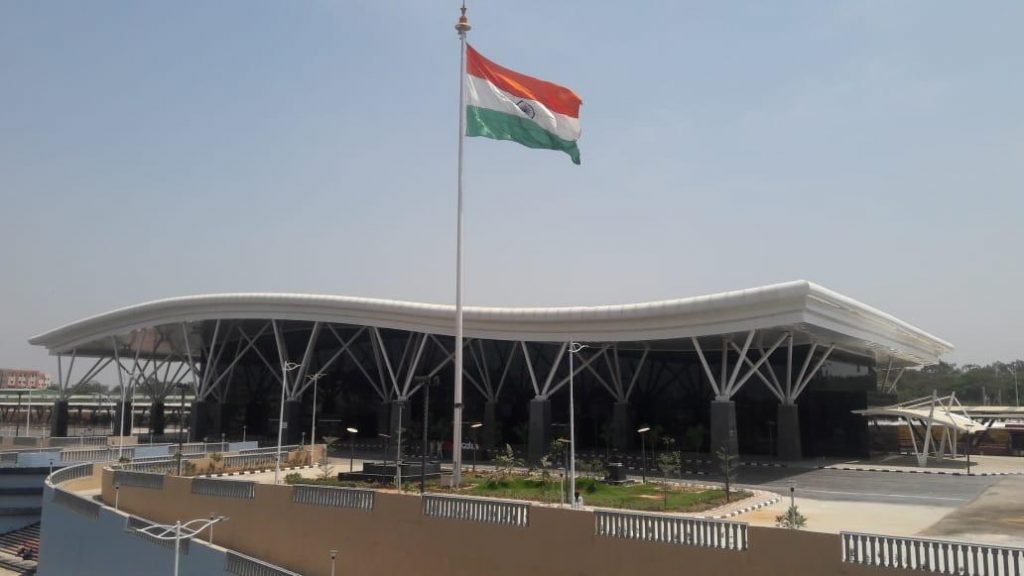 Impressive Airport – like façade
Aerial view of the terminal
Bust of Bharat Ratna Sir M. Visveswaraya, at the Terminal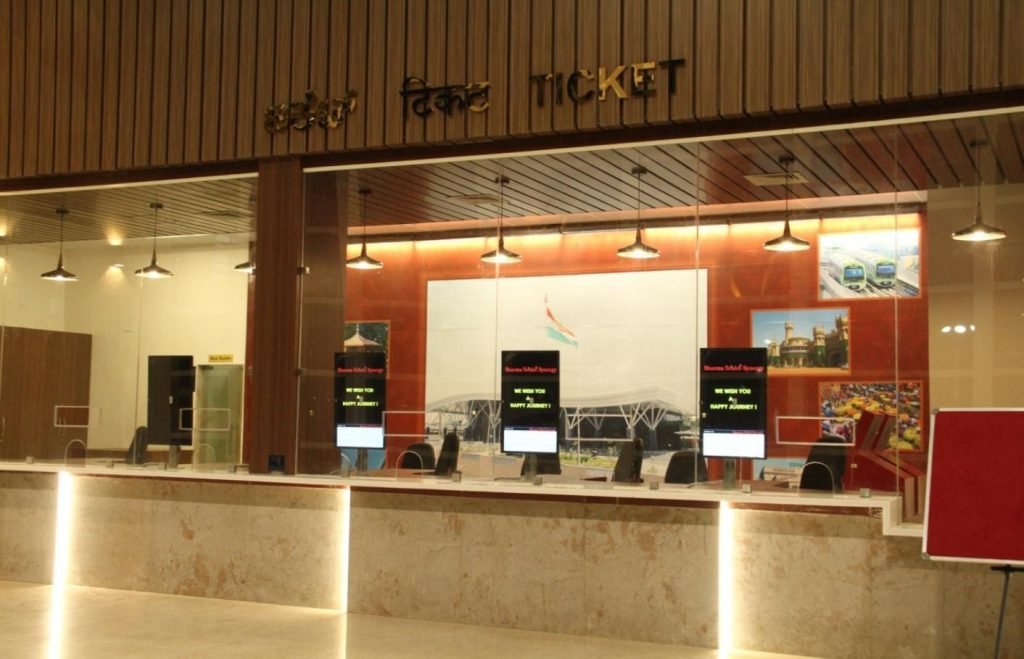 Ticket counter in the main lobby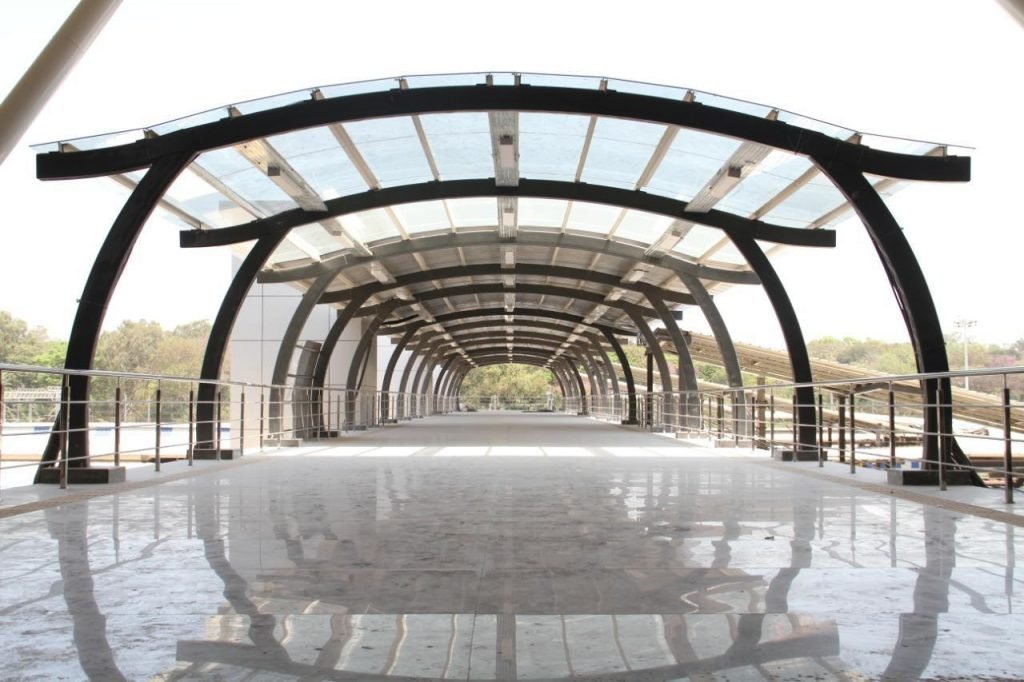 Wide foot over bridge to cater to large footfall of passengers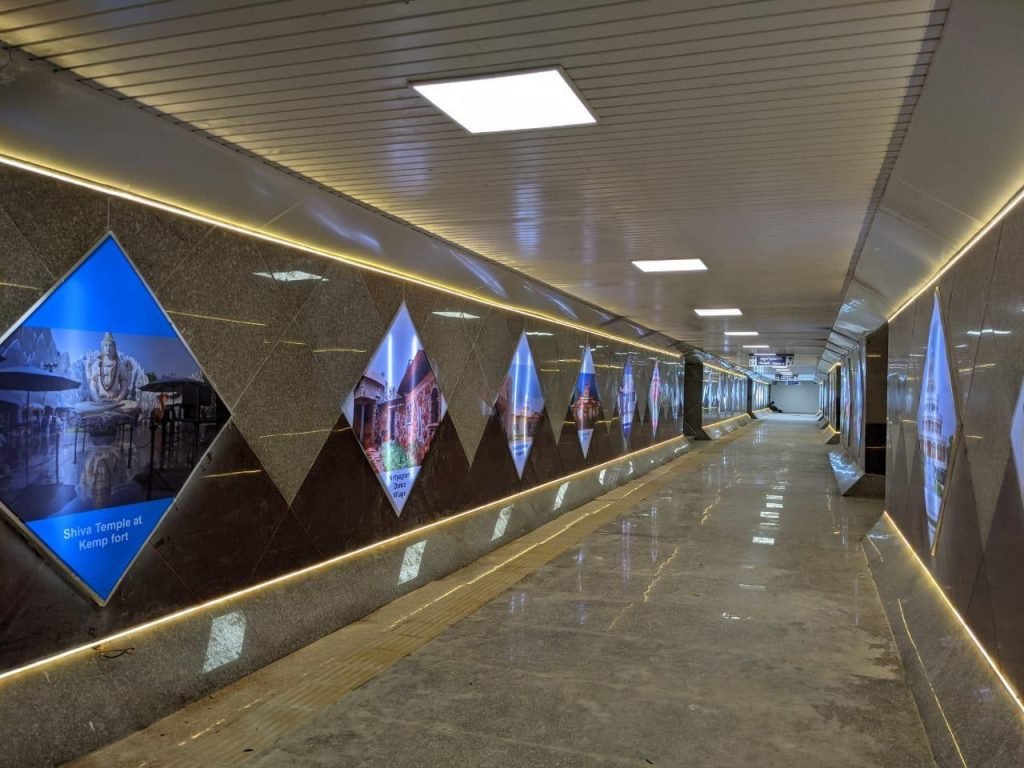 Well lit subway connecting all platforms for the convenience of Divyangjan passengers (Places of tourist importance depicted on the walls)
CC Apron provided on tracks for easy cleaning and maintenance.
Airport like signages to guide passengers
Well equipped food court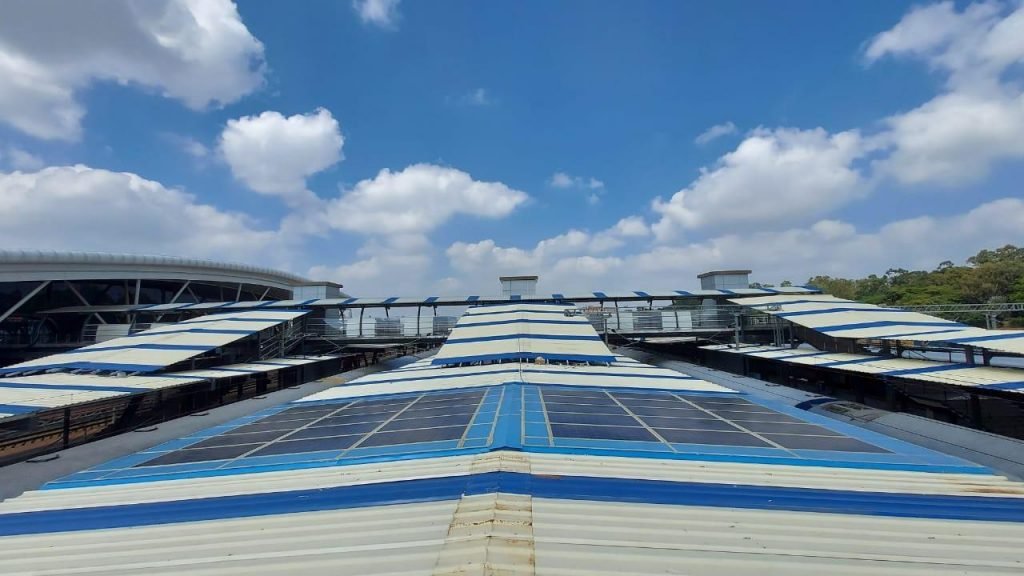 Solar panels on roof top provided on pilot basis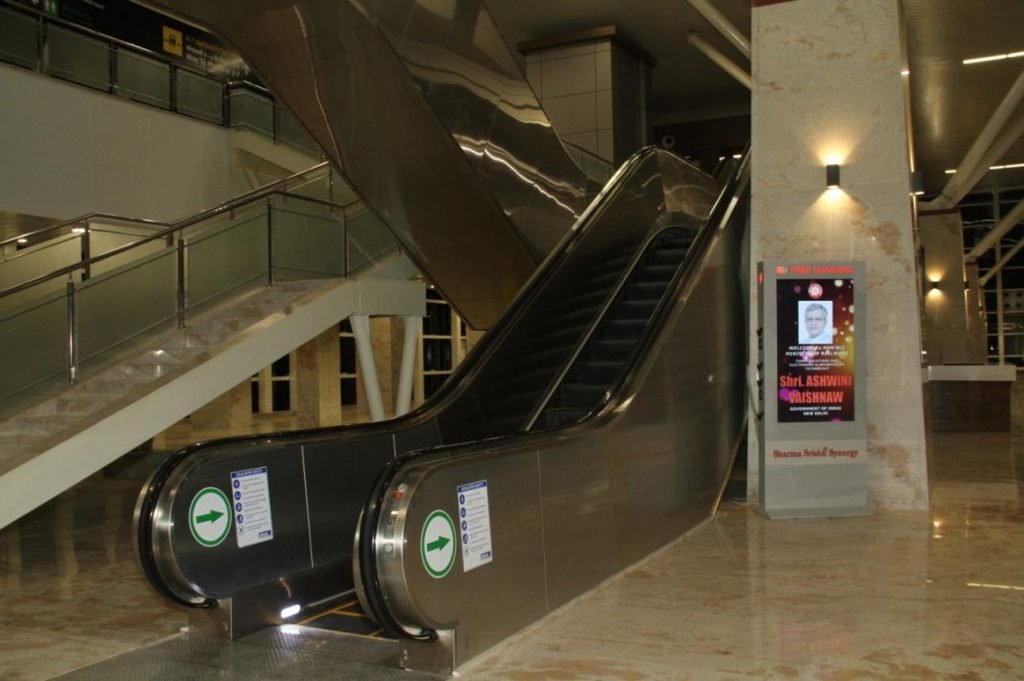 Escalators for smooth and convenient movement of passengers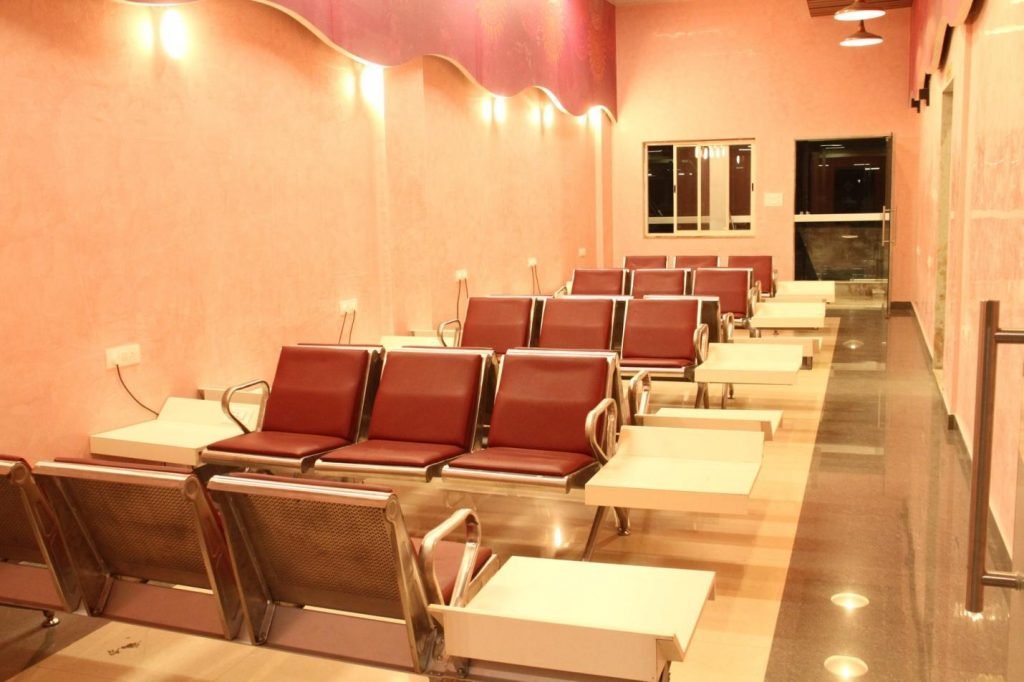 AC waiting hall with energy efficient LED lighting enhancing the ambience.
Selfie Point at entrance of the world- class Railway Station.
Related Information
PM Narendra Modi inaugurated on 20 JUNE 2022
First Centrally air conditioned railway terminal falls under Bangalore Divion of  South Western Railways
Area- 4200 square meters, project cost – Rs.314 crores.
Expected daily footfall- 50,000, 7 platforms,8 stabling lines,three pit lines, upto 50 trains daily operational, six ticket counters, one reserved for disabled passengers.