BY TTT NEWS NETWORK
DOHA, 12 MARCH 2023:
Qatar Airways and Qatar Tourism have announced the 12th Qatar International Food Festival (QIFF) will take place from 11 to 21 March at a new waterfront location in Qatar's newest city, Lusail. The world-class festival is set to bring together many unique culinary experiences, featuring the biggest names in hospitality, outstanding restaurants, a cooking theatre, nightly fireworks shows and live entertainment.
This year, QIFF will celebrate the world's best cuisines, in a picturesque environment at Al Saad Plaza, between the iconic architecture of Lusail towers at Lusail Boulevard, the street synonymous with the 2022 FIFA World Cup final celebrations. The festival is set to provide incredible gastronomic delights in collaboration with international and local celebrity chefs.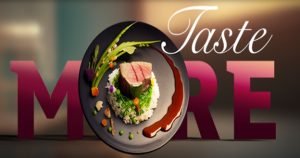 Qatar Airways Group Chief Executive and Qatar Tourism Chairman , Mr. Akbar Al Baker, said: "QIFF has proven to be one of the most popular festivals over the years and this year Qatar Airways' global destinations are being represented via the amazing national dishes and cooking influences on display at this international event. I am confident that Qatar's food tourism industry will continue to grow at an exponential rate due to our exciting calendar of globally appealing events. Qatar Airways and Qatar Tourism are working hand in hand to cement our country's strong position as a desirable travel gateway, renowned for a multitude of events, sporting competitions, festivals and amazing food."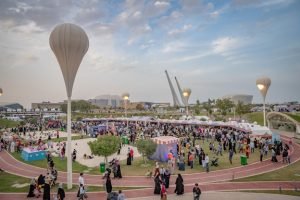 Gastronomy lovers can look forward to 100 kiosks featuring a variety of culinary delights, a nightly cooking theatre, two premium catered food lounges in collaboration with 5-star hotels, afternoon tea, daily entertainment, a skating rink and a family-friendly fun-filled atmosphere.
They can savour the very best of Indonesia, home to the famed Spice Islands as this year's event will honour the Qatar-Indonesia 2023 Year of Culture. Visitors can sample dishes that bind the country's diverse culinary traditions with a rich complex flavour. The food festival will also feature a special Qatari cultural tent that includes local delicacies, and a fascinating experience with Le Petit Chef, an interactive dining experience using 3D mapping, in collaboration with The Ritz Carlton, Doha.
Additionally, to celebrate the upcoming International Horticultural Expo 2023 Qatar, which will take place in October under the theme "Green Desert, Better Environment," a special kiosk will be present with special plant giveaways for festival visitors.
Qatar International Food Festival Timings will be as follows:
Weekdays:      16:00 –22:00
Weekend:        16:00 – 01:00
The festival runs from 11 to 21 March 2023.