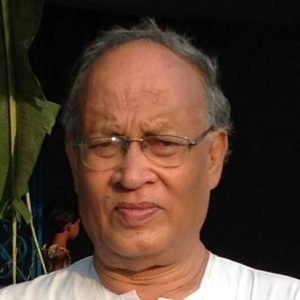 BY ROBIN GHOSH
( FORMER CHIEF ECONOMIST, BENGAL CHAMBER OF COMMERCE AND INDUSTRY)
KOLKATA, 6 FEBRUARY 2023 :
For any startup, providing customer delight is crucial for sustainable growth. The job is not easy. Business is changing every day, every week, every month, every year. Aligning with the customers' needs and providing delight to the customers is a complex management task. It requires a sensitive mind, mapping skill, understanding of communication and design thinking.
Be that as it may, startups must acquire those skills to get and retain customers in order to scale up and climb the next level.
BVR Mohan Reddy, founder and chairman of Cyient , a world class company, recently published a memoir Engineered in India in which he expounded a set of ground rules required to delight the customers.
The key takeaways are as under:
1 . Organic growth of a company is critically dependent on the quality of customer engagement.
2 .You have to proactively shape customers' experience at rational and emotional levels.
3. You should be able to influence the buying behavior of the customer so much that the client perceives you as a valued partner and not a tactical supplier.
4. Create a synergistic relationship with the customer based on mutual trust and value for money .
5 .You need to build and maintain lasting and value- creating relationships with the customers.
6. You have to actively seek customers' feedback and respond to their suggestions with a detailed action plan.
7. You have to move beyond typical sales – customer relationships to create deep engagement.
8. Startups must include in their growth plan customer satisfaction management as key initiatives.
9 . Consider 3 pronged strategy:
* Project Feedback – Measure quality, online delivery , budget, communication, customer support and overall satisfaction.
* Periodic overview – program engagement, budget evaluation and risk mitigation.
* Annual Customers Satisfaction Survey –
The key takeaways listed above is essentially a focused approach to align and realign with the changing customer mindset. And maintain a positive business relationship and beyond.