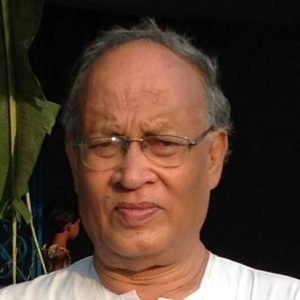 BY ROBIN GHOSH
( FORMER CHIEF ECONOMIST, BENGAL CHAMBER OF COMMERCE AND INDUSTRY)
KOLKATA, 1 JANUARY 2023
If you proclaim yourself as an Economist, at the end of the year, one inevitable question lobbed at you is: how will the economy cruise in the coming year?
Forecasting the Indian economy is not an easy task. What you can possibly do is to identify some key trends and do an impact analysis .
Identify parameters that can change the course of the economy.
Let us first observe where we are: our current status of the economy.
1. Projected growth of GDP in 2023 is 6.9%.
2. Inflation has started moderating.
3. Corporate Balance sheets are  looking healthy.
4. Non – performing assets in banks are coming  down.
While the Indian economy is comparatively better placed than many, there are negative trends also :
1. Current account deficit of GDP is 3.6%
2. Fiscal deficit 6.4% of GDP.
3. Exports showing a declining trend because of global meltdown.
Now, let us do an impact analysis:
1. Exports contribute 20% of India's GDP, hence, global trade growth falling in 2023, there will be some negative impact on India's export sector.
2 .Employment in export intensive sectors is likely to decline.
3 .On the price front, some comfort is emerging. Household and Goods inflationary expectations are moderating, Services inflation is climbing up. Inflation tapering off —  there will be a likely revival of consumption.
4 . Capital Expenditures are likely to go up in 2023. Investment in the road and transport sector by GOI  and rising capacity utilisation in the corporate sector has created a favorable ambience for private capital expenditure.
5 .Production linked incentive scheme of the Government is likely to encourage private capital investment in 2023.
6 .Our China – plus- one strategy  will accelerate foreign direct investment in 2023. With Ease of Doing Business improving, and a reform agenda in place, a series of trade agreements in the pipeline – a pick up of the economy can be expected in 2023.