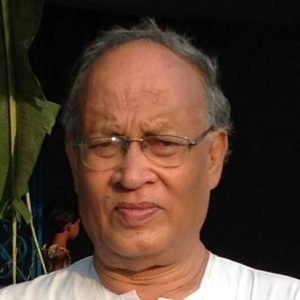 BY ROBIN GHOSH
( FORMER CHIEF ECONOMIST, THE BENGAL CHAMBER OF COMMERCE AND INDUSTRY)
KOLKATA, 28 DECEMBER 2022
For Small and Medium business owners WhatsApp Business Application is a magic business tool.
15 million businesses in India use WhatsApp Business Application for their online presence and to connect with their customers quickly and easily.
It is kind of a flywheel, a handy business tool to market products and services created by small businesses units.
WhatsApp Business    Application is a simple, secure and free to use technology. A marketing platform to build your brand and orderbook.
WhatsApp Business Application is a digital gateway to converse with your customers.
How do you do that?
The Application helps you to :
1 . Create your business profile.
2 . Build your product/ services
' Catalog '
3  . Send Custom Welcome messages
4 . Organize lead with ' Labels '
5 . Connect with customers via chat
The reasons why  WhatsApp Business Application is so popular are many.
The features
" Catalog " and
" Quick Reply " help small businesses  to reach people on a wider scale.
There are many case studies which show how small business owners have used WhatsApp  Business Application to showcase their products  to prospective customers.
To summarize : Small Startups must explore how WhatsApp Business  Tool can be used.
By using Catalog – create a free mobile storefront to display your products and services.
Let customers browse and discover things they might like to buy.
People share a catalogue or items with their friends and family by simply copying the link and sharing it in Whatsapp.
Parallely,  you have the feature ' Quick Replies'. It helps you to answer the questions customers are raising  and /or inform them when they will get answers to their questions.
So clique  and achieve your target.