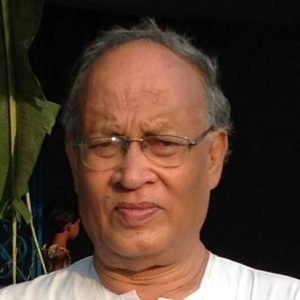 BY ROBIN GHOSH
( FORMER CHIEF ECONOMIST, BENGAL CHAMBER OF COMMERCE AND INDUSTRY)
KOLKATA, 28 JANUARY 2023:
Eldercare market is incredibly emerging as a business space in India.
Social Statistical Division of the National Statistical Division, Government of India published a Report " Elderly in India 2021″ which indicated:
1. General population has grown by 18 percent in 2001 to 2011 and 2011 to 2021, the elderly population has grown by 36 percent each in two decades.
2. In 1961, only 5.6% of the population were 60 years or older, in 2021, it doubled to 10.1% .
3. Of the 138 million elderly people in India, there are 71 million female elderly and 67 million Male elderly.
In Spite of a huge potential market for eldercare, not many startups have shown interest in getting into this sector largely because:
1. Limited spending power of the elderly
2. Customers have questions like is it worth it at this stage ?
3. Stigma attached – putting parents in outsourced elderly homes means neglect of responsibility by the young.
At the same time, eldercare homes are slowly being recognized as a practical solution to provide care for the elderly.
The challenge at the moment is to conceptualize a business model which offers an attractive package of benefits to the elderly and at the same time ensures reasonable return to investors.
We have to invent a multiple services model which should include assisted living, homecare and chronic disease management.
Startups interested in entering into age tech today must understand the streams of business in the eldercare space. Broadly they are:
1. Senior Living – Real Estate focused.
2. Manpower focused- helping getting attendants/ nurses.
3. Care homes – dementia homes.
4. Ageing in place – helping with various services so that they can stay at home and enjoy this phase of life.
Those startups who are keen to enter this sector , let me tell you – investors are keenly watching this sector in order to put money – only if a cash positive business model can be designed and implemented in due spirit.
Before we conclude, here is a bit of info: look at the Department of Social justice, GOI project – Seniorcare Ageing Growth Engine ( SAGE), a one stop access point for elderly care products and services by credible startups.