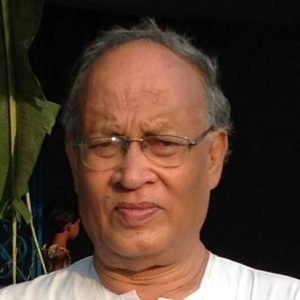 BY ROBIN GHOSH
( FORMER CHIEF ECONOMIST, BENGAL CHAMBER OF COMMERCE AND INDUSTRY)
KOLKATA, 26 JANUARY 2023:
India is going through a startup revolution. Almost everyday a new startup is springing up extending the boundary and diversity of the Indian ecosystem.
It is amazing to observe the vision, vibrancy, and the energy displayed by young startup artists in India. The most attractive feature to this entrepreneurial saga is the business model that the young startups have conceived and implemented with passionate zeal.
Look what Akash Sinha, Co-founder and CTO, Cashfree Payments , says "With Cashfree, we were the first to introduce the concept of payment platform in a fast growing online market and hosted multiple payment products on a platform which could work independent of each other" Mr Sinha further elaborates "To achieve maximum profitability in the fin- tech space, we must have competitive edge, strive to expand its product/ service offerings and develop solutions that are agile, fast and flexible to deliver products that are user friendly, seamless and secure."
This articulation is indeed brilliant!!Now observe another startup artist. Supreet Raju, Cofounder One Rare Foodie. Raju says "Foods have a magical language of it's own and at One Rare users can interact and engage with celebrity chefs, top restaurants and global food players through NFT Gaming Zone, Virtual Restaurant Experiences, Membership Clubs. One Rare Food verse will completely revolutionize how food businesses transact with customers " Raju further remarks "The Food and Beverage Industry can leverage their platform to discover new marketing channels, create better social experiences for their fans and open monetization channels for virtual assets." Interestingly, One Rare is working with food businesses to create unique social experiences on blockchain, including virtual restaurants, conferences, membership clubs, and special events.
To summarize, new business models are emerging and new technologies are landing in the market, startups Arise, Awake and do your best till the goal is achieved.