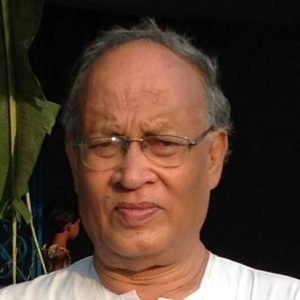 BY ROBIN GHOSH
( FORMER CHIEF ECONOMIST, BENGAL CHAMBER OF COMMERCE AND INDUSTRY)
 KOLKATA, 22 JANUARY 2023
ICICI Bank recently hosted a Analyst Meet and this meet showed how the bank has strategized its business moves for the coming years.
The Analyst Meet labelled as Customer 360 unplugged interesting concepts and strategic vision. Startups can learn a huge lesson if they care to study the design , deliberations as also the action packet conceived by the management team.
Look at what the ICICI Ceo expressed the core objectives of the bank: Customer 360 approach.and focus on return on capital by way of granular profit and aggressive brand building through digital marketing .
Beautifully expressed, this is one of the best descriptions I think when you narrate core objectives of any business enterprise.
Further, the CEO laid out what initiatives are being taken now so that the achieves best in class status and lead over other banks.
The perspective drawn by the CEO about the future landscape of India's business environment is an interesting take away.
Let us have an overview of perspective. It is interesting and worth learning.
1 India has displayed that it is a resilient economy.
2 India through its macro positive structural reforms and changes in consumer behavior provide best in class opportunity.
In this positive environment, the focus should be sustainable profitability and increase its share price so that it reckoned as the best buy in the market.
4 Apart from macro tailwind,in the last three years, a sea change has occurred in the mindset of consumers and corporate borrowers.
5 Customers are now more sensitive about their credit score, reducing delinquency.
6 Corporates are focused on leverage,capital structure,smart supply chain and smart delivery systems.
In addition, digital transactions, streamlining of GST,demographics have radically improved persona of India's economy and has created a bucket of new business opportunities.
Keeping this background in mind study the initiatives unlocked by ICICI Bank.
1 . i- Lens, an integrated digital lending platform has gone live for mortgages.
2 .New platform for new to bank(NTB)
3 .Launch of i- Score
4. Launch of real estate and education ecosystem.
For startups,there's lot lessons to learn:
1Explore tech initiatives
2 Strong execution.
3 Digital application.
4 Change in culture from business growth oriented approach to sustainable granular profitability.
Customer 360 is a replicable and demonstrative example of how companies can reframe their corporate strategy to improve return on equity.