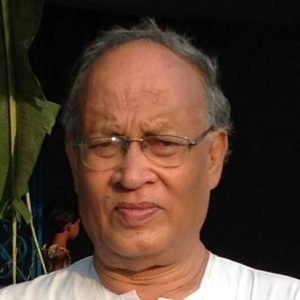 BY ROBIN GHOSH
( FORMER CHIEF ECONOMIST, BENGAL CHAMBER OF COMMERCE AND INDUSTRY)
KOLKATA, 17 NOVEMBER 2022
If you have branded yourself as an Economist, then one question that you have to face occasionally: how will the economy do this year? Is it going to take an upturn? Is it going to flourish? Are our sales going to jump in the next quarter?
Predicting how the economy is going to move is a complex task.This is because there are many parameters which crisscross and interplay from the demand and supply side to determine the growth rate of the economy.
Moreover, there are many breeds of economists: pure economist, business economist, hybrid between pure and business, practical economist and so on.
Then , they have their own angle of vision – people centric and some – profit centric.
Let us look at the current narrative. There is one school of thought- Indian economy is doing fine – better than many – and the policy initiatives taken by the GOI is going to bring back the economy from 8 to 10 percent rate of growth.
The other school of thought is just the opposite. They feel that the economy is downhill for quite some time, and there is no hope in the near future for any dramatic change.
The logic put forward by optimistic Economists can be summarized as:
1. Initiatives taken by the Government to encourage investment such as corporate tax cut
2. Production Linked Incentive Schemes under which companies get financial incentives for meeting production targets.
Optimistic Economists predict that these supply side measures will boost the economy and shall ensure a healthy rate of growth.
The pessimistic Economist feels that the economy will take time to recover since the demand situation is not going to improve immediately. Citizens continue to cut down on purchases.
Since consumer spending has declined and is declining continuously, the corporate sector is not willing to invest.
So the pessimistic group of Economists say that the Government is trying to implement supply side solutions for demand side problems.
Now, coming to our question – is the economy going to take an upturn — answer is : it depends on how economic multiplier works from supply and demand sides.
Had the Government taken the path of direct fund transfer in people's pocket – recovery could have been quick – but – chances of price spiralling up would be high.
Investment driven propelling of the economy will take little time to generate demand. This is because corporate investors want to be sure of a sustainable demand, and a growing market and assured return.
Postscript: My guess the economy will grow @ 6- 7%. Let us watch what others are saying! IMF 6.8% RBl 7% WB 6.5% SBI 6.8%.