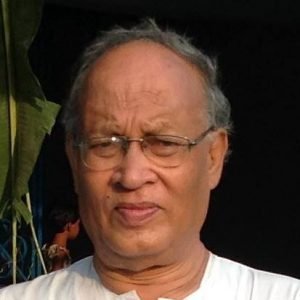 BY ROBIN GHOSH
( FORMER CHIEF ECONOMIST, BENGAL CHAMBER OF COMMERCE AND INDUSTRY)
KOLKATA, 14 NOVEMBER 2022
Success is a process.
Leadership is essential to ensure success of any project. At every step, leadership is required to coach the team members. It is to ensure that resources are utilized in an optimal manner to get the best results.
The model of leadership varies from project to project . But certain principles and dynamics remain constant. Concept of leadership has evolved over time. And it is constantly changing. Taking new forms and shapes powered by changing market conditions and changing values of the society.
Observe the changing content and craft of leadership. Once upon a time
the ranking of business leaders was based on ‐- who generates maximum profit.
But it is not so now. Today as a leader you are ranked high only when you are able to book profit co-terminus with universal sustainability goals.
The equation has changed.
A new paradigm of leadership has arrived. It is about harmonizing life and philosophy and management practice.
The geometry of this new leadership is basically rooted in the concept
— business should promote prosperity of all – – a kind of conscious
capitalism. Plus it should imbibe a feeling that everything is interconnected to everything in this physical world.
Who are these conscious leaders? What values do they cherish?
Conscious enterprise and conscious leader have following
characteristics :
* people centric
* relational
* fundamentally creative
* basically wants to promote well being of all inside and outside the organization.
In the traditional framework, leaders generally approach a problem with rational, focused, action plan mode.
But in the new framework of leadership — what is added is emotional and social orientation.
Christian Laszlo, the Management Guru comments: "..we cannot expect to have a thriving business in a flourishing world without those who are also able to experience greater sense of well-being and connectedness to the self, to others and to the world around them".
Startups while playing their game must understand — this new found genre of leadership which we may call as quantum leadership!!!
The Next question which comes up is how do we define quantum leadership? If we want to put it in different silos — how would they look?
Read this:
1. World is composed of vibrational fields of energy and information.
2. Physical reality is integral and connected.
3. Physical processes are organic and display a high degree of coherence.
4. The true purpose of business is to create wellbeing, prosperity and flourishing.
5 . Wellbeing and happiness are more important than material success
6. People and organisations are living systems.
7. Humanity is part of our life.
In the end, we must know that the concept of quantum leadership is nothing new to us.
It is an idea which is deeply embedded in our way of life. Startups should be the new breed of entrepreneurs with quantum leadership.